Retired Boston Red Sox prized hitter David Ortiz who was shot in June 2019 was said to have been ordered by a notorious drug kingpin. Newly revealed information from a private investigation led by Boston police commissioner Ed Davis found that the shooting order came from Caesar "The Abuser" Peralta, which had resulted in a 50-day hospitalization for the baseball Hall of Famer.
On Saturday, some of Davis' findings from his six-month probe turned out positive links to Peralta, who is currently detained on drug trafficking charges.
According to CBS Sports, Davis said Peralta ordered the hit on Ortiz as he cited information gathered by US law enforcement officials. However, officials from the Dominican Republic previously claimed the incident was a case of mistaken identity. The intended target was supposedly one of Ortiz's friends who was thought to be an informant. The World Series champ was shot point-blank in the back while at a bar in Santo Domingo, Dominican Republic drinking with a friend.
Having denied a tight relationship with Peralta, Ortiz hired Davis' security firm to assist in the investigation. Ortiz's communications adviser, Joe Baerlein, of Baerlein and Partners said, "As a result of a six-to-seven-month investigation that was conducted by Ed Davis with the assistance of Ric Prado, they determined that Caesar Emilio Peralta ordered the shooting of David Ortiz."
On the other hand, Peralta's attorney, Joaquin Perez told the Boston Globe that both his client and Ortiz were close friends and that the baseball player had disrespected the narco honcho and wanted Ortiz dead. However, the real motive behind the shooting still remains unclear.
Peralta was extradited to the US from Colombia in December to face drug trafficking charges that were filed in Puerto Rico. Official reports state that Ortiz's criminal organization had received a multi-ton shipment of cocaine from Colombia and Venezuela and were bound for Puerto Rico and the United States.
Recovering from the shooting, Ortiz made his first public appearance at Fenway Park throwing the first pitch before the game between the Red Sox and the New York Yankees in September 2019.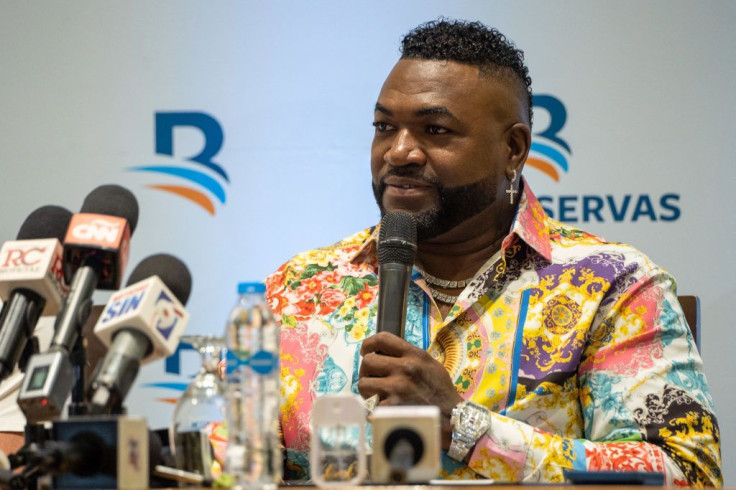 © 2023 Latin Times. All rights reserved. Do not reproduce without permission.