Get ready! There is a superstar in the making and you can help her or him to become the first "Step Up to the Mic" winner.
Triller, the AI-powered music video "social streaming" platform, is giving the opportunity to one talented aspiring artist to "Step Up to the Mic." Powered By Boost Mobile, the competition is a nationwide digital elimination-style talent search that serves as a platform for anyone to catch their big break and begin their journey with support from these companies and prominent artists like Starrah, Murda Beatz, Quavo, and Takeoff.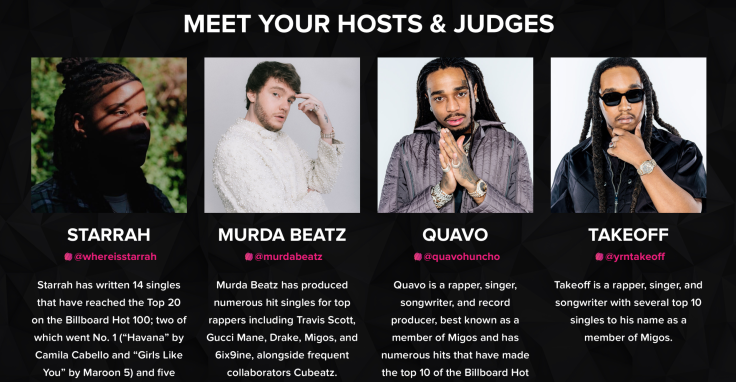 "Step Up to the Mic is the chance of a lifetime for one lucky and talented artist to achieve their dreams," said Mike Lu, CEO, Triller. "In partnership with Boost Mobile, we have created an A-list recording package with a Billboard Hot 100 recording artist that will rival any other competition and catapult a fresh star's career. So if you think you have what it takes to be the next big thing in music, we challenge you to step up to the mic!"
The winner will sign a record label and management deal, record an original song written by prominent songwriter Starrah and produced by Murda Beatz, shoot a professional music video, and much more.
All the participants submitted their 90 seconds video audition -- in English or Spanish -- from May 8 to the 29, 2020, a now fans and the judges will vote to choose their favorite. The grand prize winner will be announced on July 10, 2020.
Among the judges is Dominican superstar Amara La Negra. The "Andale" singer told Latin Times what do participants have to do in order to become the next big thing in music. "In order to become the next big star, you have to be authentic and have tough skin, this industry is no joke," she warned. "You also have to be willing to adjust and adapt and learn how to captivate and keep your audience's attention."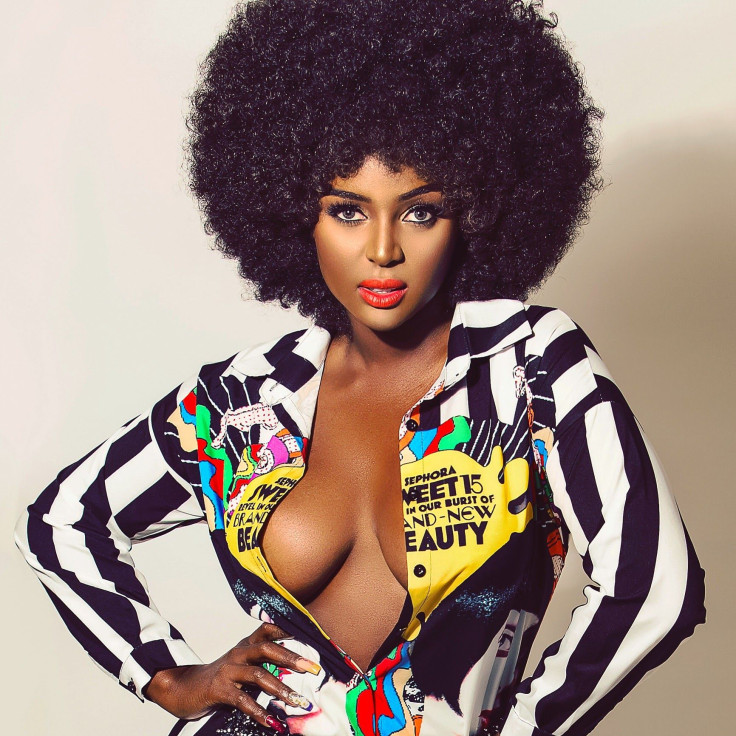 The performer also revealed that the aspiring artist needs to stand out from the crowd. "I'm looking for originality, personality, and a willingness to experiment with your music and sound," she said adding that the reason why she decided to be a member of the judging panel is that she wants to "bring hope to so many people out there during these trying times. I wanted to be a part of something bigger than myself," she added.
Amara La Negra said she is very much looking forward to seeing who will be the next superstar. "I would be open to supporting the winner of the competition in any way possible! I can't wait to see what the end result will be."
Besides the previously mentioned prizes, the "Step Up to the Mic" winner will also receive the opportunity to place in U.S. Top 100 charts and a free Boost Mobile smartphone and credit for up to one year of service.
"Boost Mobile has a legacy of supporting music and up-and-coming artists in the US," said Andrea Henderson, director of brand marketing, Boost Mobile. "We love the idea that anyone can 'Step Up' and pursue their dreams, and we're excited to partner with Triller on this talent search competition that integrates the power of this popular social music platform and its soaring consumer engagement in a ground-breaking opportunity."
"Triller is the revolutionary 'social streaming' music platform of our generation," said Abbos Roohparvar, senior vice president, Triller. "The 'Step Up to the Mic' contest will further connect and empower our communities to chase their dreams while disrupting the music industry as we know it."
© 2023 Latin Times. All rights reserved. Do not reproduce without permission.