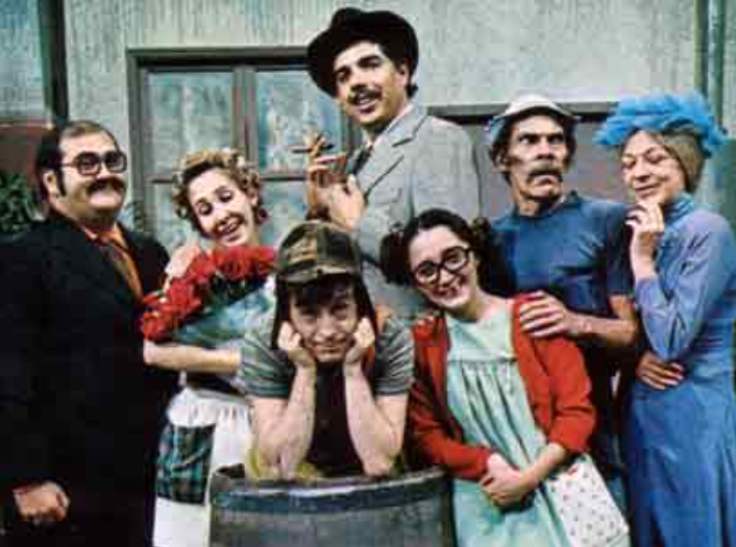 One of Mexico's favorite shows, "El Chavo del Ocho," is being tainted according to María Antonieta de las Nieves, better known as "La Chilindrina."
"It's something very ugly what they are trying to do. They are trying to damage the image of someone who was part of the show," De las Nieves said. "It's something false. He was a wonderful man," she continued.
Last month, Florinda Meza made controversial allegations about their co-star Ramón Valdés, who gave life to "Don Ramón" in the popular TV show.
"He [Valdés] was the only one who had a drug problem," Meza revealed during an interview with Brazilian journalist Gugu Liberto. According to South American media, Roberto Gómez Bolaños's widower also disclosed unknown details about the on-going conflict with De las Nieves, and her recent encounter with Rubén Aguirre.
When "La Chilindrina" was confronted about the allegations, she fired back at her former on-screen partner. "You can only know those things when you get together with them to do the same," she told reporters. "If she got together with Ramón to do that, then she is the only one who can talk about it because neither one of us knew. And we lived together 24 hours a day for 24 years, and nobody noticed."
María Antonieta is not the only one criticizing "Doña Florinda" for making such allegations public. Valdés's son, Esteban Valdés, stepped up and defended his father's memory during a phone interview with TVAzteca's "Ventaneando."
"We are ten kids and the only way to sum up our feelings is by saying that it is not fair," Esteban declared. "I don't know if I should compare the slaps on the face with what she said without thinking, my dad is no longer with us to stand up for himself. And even though what she said is unfair, and she did cause some damage, we don't want to be involved in any kind of scandal, she knows she made a mistake. The fans have already expressed more than what we feel, and that's the decision my dad would want from people," he concluded.
When the news broke, Meza took to Twitter to apologize for the comments made and clarified it was never her intention to offend anyone.
"I want to clarify that I never intended to hurt the image of my darling Ramón Valdés," she tweeted. "He was a talented comedian and a great human being."
© 2023 Latin Times. All rights reserved. Do not reproduce without permission.