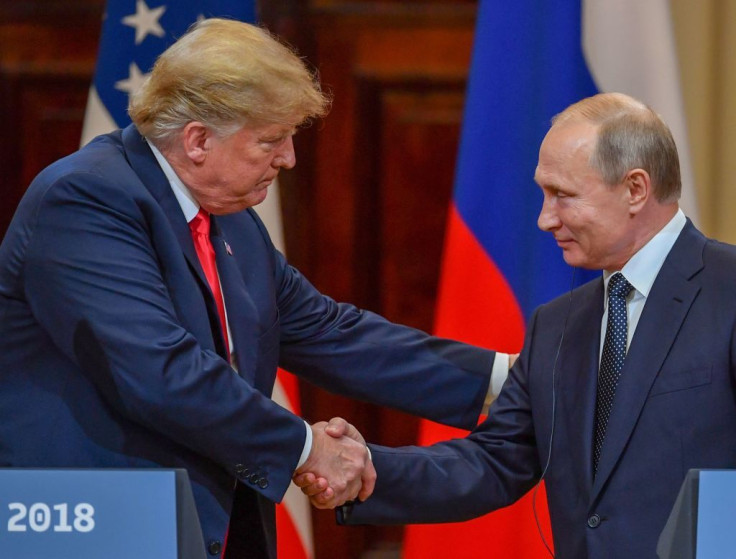 Fake images of former President Donald Trump and Russian President Vladimir Putin are trending online.
While Trump is seen getting tackled by New York City cops, Putin is seen in prison grays behind the bars of a concrete cell that is dimly lit in viral AI images, reported the Associated Press.
The images went viral online amid news that the International Criminal Court has issued an arrest warrant for Putin and Trump is facing possible criminal charges.
The fake images were produced using sophisticated image generators that are powered by artificial intelligence.
Jevin West, a professor at the University of Washington in Seattle who focuses on the spread of misinformation, said it adds noise during crisis events, and that it also "increases the cynicism level."
He noted that people start to "lose trust in the system and the information that you are getting."
It all started with a Twitter thread by Eliot Higgins, who is the founder of Bellingcat. It is Netherlands-based investigative journalism collective.
The visuals of dramatic images of Trump's fictional arrest have been shared and liked tens of thousands of times. They showed uniformed officers grabbing Trump and violently pulling him down onto the pavement. There were also images of the businessman-turned-politician in the orange suit for prisoners.
Higgins was also behind a set of photos of Putin being arrested, put on trial and then placed in a jail cell.
He said that he posted the images with no ill intent, and he even stated clearly on Twitter that the photos were AI-generated.
Meanwhile, House Republicans have been accused by the office of Manhattan District Attorney Alvin Bragg of launching an "an unprecedent inquiry into a pending local prosecution."
The office defended the investigation into Trump's alleged hush money payments to porn star Stormy Daniels during the 2016 Presidential campaign, reported CNN.
Republican lawmakers had sought information about the investigation earlier this week. In a letter to them, Leslie Dubeck, the general counsel for the district attorney's office, told the GOP House committee leaders that they lacked a "legitimate basis for congressional inquiry." She noted that their requests for information only came after the former President created a "false expectation" that he would be soon arrested.
© 2023 Latin Times. All rights reserved. Do not reproduce without permission.