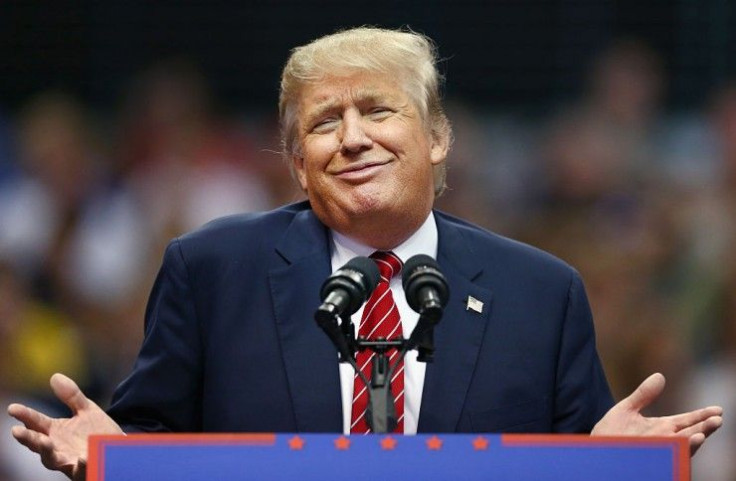 The former U.S. president posted on Instagram on Tuesday for the first time since Jan. 5, 2021, the day before he instigated the murderous attack on Congress that resulted in his suspension from major social media platforms.
Trump, who is now seeking reelection, used his return to Instagram to sell a second edition of his digital trading cards. The project, which was heavily mocked when it was first unveiled in December, sold out an edition of 44,000 in less than a day and brought in $4.5 million.
Trump has already benefited from a surge in fundraising this month as a result of his criminal arrest in New York on 34 counts of falsifying business records, all of which are connected to his hush money payments to adult film star Stormy Daniels, who claims an affair, reports The Guardian.
The prohibition on Trump was lifted in January by Meta, the parent corporation of Facebook and Instagram. Former British deputy prime minister Nick Clegg, head of global affairs at Meta, claimed there will be "new guardrails in place to deter repeat offenses" at the time.
"In the event that Mr. Trump posts further violating content," Clegg said, "the content will be removed, and he will be suspended for between one month and two years, depending on the severity of the violation."
In his first Instagram post since returning on Tuesday, Trump included a picture of himself clutching the Liberty Bell in front of the Stars and Stripes and a sunset.
In his second post, which featured a photo of himself dressed as a superhero with the American flag serving as his cape, Trump wrote: "I hope everyone notices, and I'm sure the Fake News won't, that I'm leaving the price of the Trading Cards the same as last time."
He also claimed he "could have raised the price MUCH HIGHER, and I believe it still would have sold well, with a lot more money coming to me, but I didn't choose to do so. I WILL BE GIVEN NO 'NICE GUY' CREDIT?"
Twitter's Trump restriction was lifted by Elon Musk, its owner in November. Instead of coming back, Trump is still using Truth Social, the website he created after Jan. 6.
Trump is at legal risk due to the events of Jan. 6, his interference in the 2016 election, his management of classified information, his financial dealings, and a rape allegation, in addition to the New York indictment.
He maintains his position as the undisputed front-runner for the Republican presidential nomination despite denying all wrongdoing.
Trump announced his address near the White House on Jan. 6, 2021, in his final Instagram post before his account was banned.
Trump ordered followers to march to the Capitol and "fight like hell" to reverse his election setback despite knowing that some people in the crowd were armed, according to evidence presented before the House Jan. 6 committee.
The rioters "had no more chance of overthrowing the U.S. government than hippies in 1967 had trying to levitate the Pentagon," according to Mark Bowden and Matt Teague, authors of "The Steal: The Attempt to Overturn the 2020 Election and the People Who Stopped It."
However, nine deaths—including police officer suicides—have since been connected to the riot.
Trump was removed from office a second time for stirring up unrest. He avoided conviction and he remains eligible to return to the Oval Office as long as enough Republican senators remained committed to him.
© 2023 Latin Times. All rights reserved. Do not reproduce without permission.