In his memoir titled "The Room Where It Happened," the former National Security Adviser John Bolton has made some explosive revelations about the U.S. President Donald Trump's behind-the-back working style, which have bee rubbished by POTUS.
However, among the long list of accusations made against Trump during his tenure as the president of the country, Bolton's book is gaining a lot of attention, mostly due to the nature of the claims that he has made.
The book, which is yet to be released, represents Trump is an ignorant person, whose most decisions were based on his desire to win the re-election, that is, the upcoming U.S. Presidential elections in November 2020.
The White House did everything to stop the release of Bolton's book after excerpts started to surface online. However, a federal judge has denied the ban on the sale of memoir and the media houses already have a copy of it. The book will go on sale in three days.
The following are some of the most discussed allegations against President Trump.
Trump wanted China to help him win re-elections
Bolton mentioned a note about the meeting between Trump and the Chinese President Xi Jinping last year during the G20 Summit. According to him, Trump "stunningly, turned the conversation to the coming US presidential election [in 2020], alluding to China's economic capability and pleading with Xi to ensure he'd win."
Trump assured Jinping that building camps for Uighur Muslims were the right thing
Bolton has written in the book that "According to our interpreter, Trump said that Xi should go ahead with building the camps, which Trump thought was exactly the right thing to do."
Trump indicated the desire to serve more than two terms as POTUS
In one of the conversations that Bolton referred to, Trump told Jinping that Americans are keen for him to make the necessary constitutional changes required by him to serve more than two terms.
"Xi said the US had too many elections because he didn't want to switch away from Trump, who nodded approvingly," Bolton explained.
White House officials mock Trump
In several instances, Bolton has provided examples of how the officials within the White house sometimes mock POTUS. He has described White House as a dysfunctional entity and how the then chief of staff told him "this is a bad place to work, as you will find out," upon his joining.
Trump offers personal favors to dictators
Bolton has even written that Trump was even willing to intervene in criminal investigations "to, in effect, give personal favors to dictators he liked." Bolton claims that Trump favored Turkish President Recep Tayyip Erdogan in 2018 over an ongoing investigation in the US concerning violations of Iranian sanctions by a Turkish company.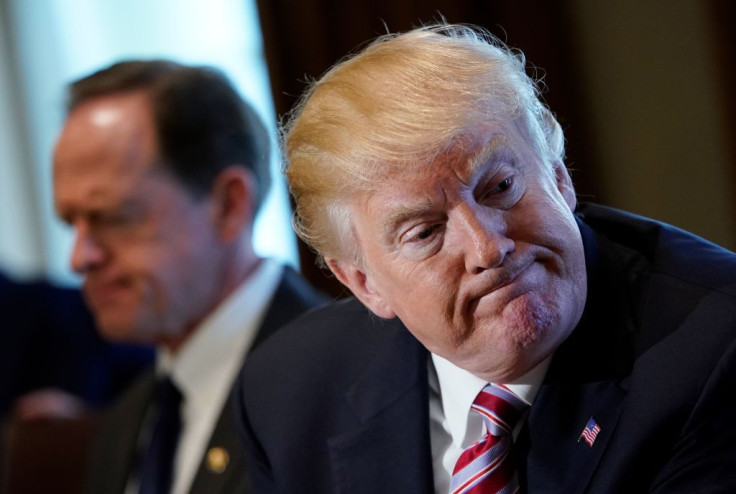 © 2023 Latin Times. All rights reserved. Do not reproduce without permission.