Donald Trump campaign filed a libel lawsuit against The New York Times on Wednesday, Feb. 26. The President's camp alleged that the newspaper "knowingly published false and defamatory statements" in connection with an opinion piece that was published in March 2019, CNN reported.
The March 2019 article cited by the Trump campaign is an Op-Ed article written by Max Frankel, a former executive of The Times from 1986 to 1994. It was published in the newspaper's opinion section, which operates separately from the paper's newsroom.
Frankel wrote about the communications between Russian emissaries and Trump's inner circle before the 2016 elections. Frankel concluded his piece by saying the Russian officials and Trump campaign "had an overarching deal": "the quid of help in the campaign against Hillary Clinton for the quo of a new pro-Russian foreign policy."
In its lawsuit, the Trump campaign alleged that The Times was "well aware when it published these statements that they were not true." In addition, it claimed that the newspaper published the article "knowing it would misinform and mislead its own readers."
The Trump campaign also accused the newspaper of harboring "extreme bias against and animosity toward" Mr. Trump's re-election campaign. However, The New York Times maintained that the accusation of bias is without evidence.
"The Trump Campaign has turned to the courts to try to punish an opinion writer for having an opinion they find unacceptable," a spokesman for The Times said in a statement. "Fortunately, the law protects the right of Americans to express their judgments and conclusions, especially about events of public importance. We look forward to vindicating that right in this case."
"It's beyond an opinion," President Donald Trump replied when asked about Mr. Frankel's Op-Ed article at a news conference at the White House on Wednesday night. "That's not an opinion. That's something much more than an opinion. They did a bad thing and there'll be more coming."
However, legal experts are skeptical about the Trump campaign's chances of success with the lawsuit. "A publisher cannot be held liable for commentary based on public facts," American Civil Liberties Union lawyer Brian Hauss commented.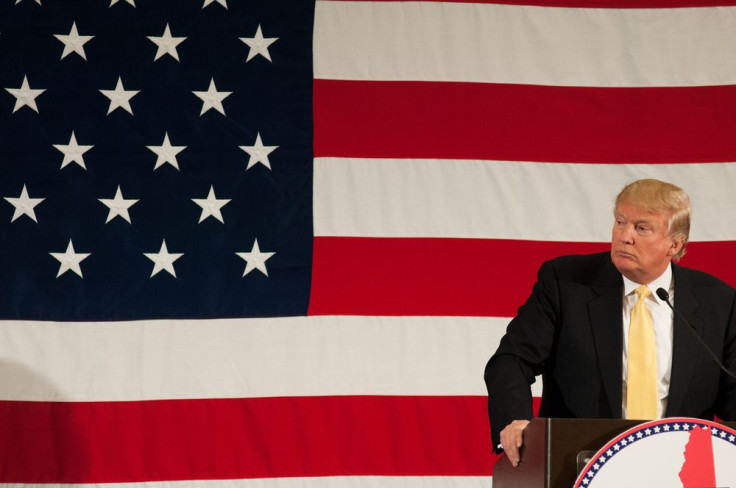 © 2023 Latin Times. All rights reserved. Do not reproduce without permission.