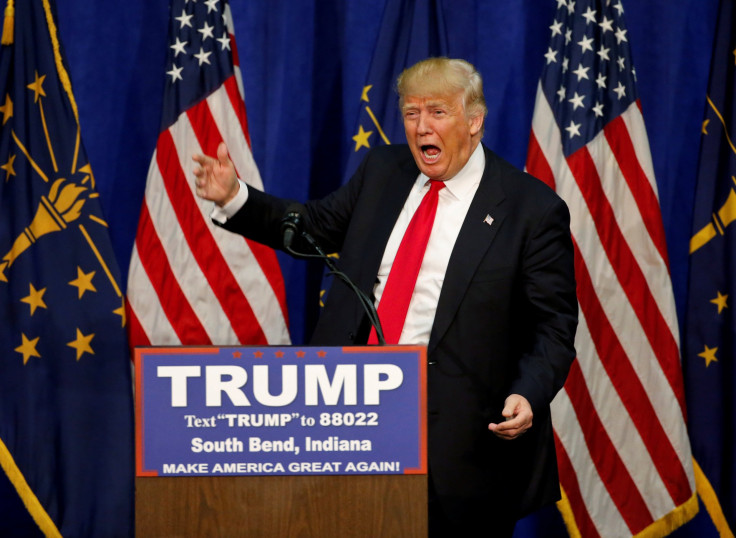 Just when you think Donald Trump can't say or do anything else to outrage the masses, he goes ahead and shares a post about Cinco de Mayo, a Mexican holiday that Americans celebrate the "wrong way" to begin with.
"Happy Cinco de Mayo! The best taco bowls are made in Trump Tower Grill," the GOP candidate wrote on social media. "I love Hispanics!"
Throughout his campaign, Trump has managed to insult every single minority out there, Mexicans specifically.
"When Mexico sends its people, they're not sending the best. They're not sending you, they're sending people that have lots of problems and they're bringing those problems," the real estate mogul declared during his candidacy speech last year.
He continued, "[Mexican immigrants] are bringing drugs, they're bringing crime. They're rapists and some, I assume, are good people, but I speak to border guards and they're telling us what we're getting."
Yet, the presidential hopeful has no problem with celebrating a Mexican holiday and eating a pseudo-Mexican meal that one of his Mexican workers probably cooked.
Trump supporters joined the conversation on Facebook and explained that Republican voters also love Hispanics, as long as they are legal.
"We Trump supporters love Hispanic American citizens! The LEGAL ones that is!," mentioned one of his followers.
While some Latinos approved of the former "The Apprentice" star's actions, others qualified the image as a holiday fail.
"Whatever you are eating is not even Mexican food, 5 de mayo is a Mexican tradition, you've said you hate Mexicans, now you eat their 'food'? Wow, Trump! I'm so sorry that money can't buy intelligence," wrote Fernanda Calaforra from León, Mexico.
The controversial image has been shared 191, 667 times (so far) on Facebook, and includes comments from Latinos in the U.S. and other countries of Latin America.
According to various sources, Donald Trump could be all set for the Republican nomination after Ted Cruz's sudden campaign drop-out on Tuesday night.
© 2023 Latin Times. All rights reserved. Do not reproduce without permission.