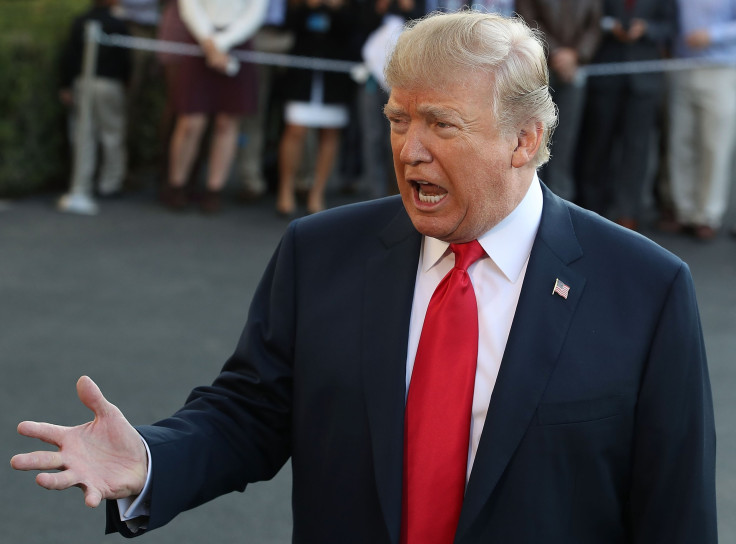 In a heartwarming gesture, President Donald Trump took a trip to Afghanistan, a country which he has never visited before, to celebrate Thanksgiving with the US troops. He also took the time to speak with Afghan President Ashraf Ghani about resuming their negotiations with the Taliban.
Donald Trump landed on Bagram Airfield during early hours on Thursday, which is the most extensive US base in Afghanistan and is also located next to the ancient city of Bagram.
However, unlike last year, when he made a surprise visit to Iraq during Christmas, the President traveled alone as opposed to having the first lady, Melania Trump, accompany him. Nevertheless, it looks like he had a great time.
According to DailyMail, Trump said, "There is nowhere that I'd rather celebrate this Thanksgiving than right here with the toughest, strongest best and bravest warriors on the face of the Earth."
He also spoke about his plans on ending unnecessary wars in which the US is involved and made a promise to bring back all the American troops.
The president went on to say, "We flew 8331 miles to be here tonight for one simple reason, to tell you in person that this Thanksgiving is a special Thanksgiving. We're doing so well. Our country is the strongest economically it has ever been."
He also claimed that he wants peace more than anyone, and as a country, they have been wining like never before. He vowed to work tirelessly until all the soldiers are back home, safe with their family.
The White House worked extremely hard to keep the visit a secret as last year, during the trip to Iraq, which was also supposed to be a secret, an amateur British flight watcher saw Air Force One and their cover was blown.
So this time, mobile phones, devices emitting signals, and hotspot devices were all taken from the reports traveling with Donald Trump. In fact, they were not even told the destination until the flight was in the air. The White House also made sure that the President's Twitter account remained active during Thanksgiving, and a message was also Tweeted on Thursday.
Escorted by heavily armed soldiers, the president made his way to the base's cafeteria that was well-decorated with "paper turkeys, paper pumpkins and paper leaves decorated the walls with paper streamers and lanterns in red, orange and yellow on the ceiling."
He also went behind the counter to serve turkey to the troops - per military personnel, there were around 500 soldiers who came to greet the president. After serving their meals, Trump then sat down at a table with a plate of turkey, mashed potatoes and cornbread - but he apparently didn't have time to eat the turkey because he was being called by the Generals for a photo op.
"First time I've never had any turkey at Thanksgiving. But that is okay. But it looked about good. I should have started with that instead of the mashed potatoes. I made a mistake," he said.
© 2023 Latin Times. All rights reserved. Do not reproduce without permission.