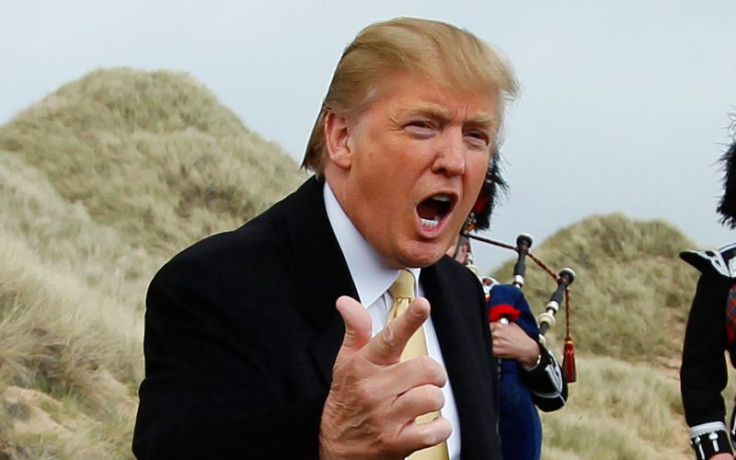 Donald Trump has created a mess of his political campaign in hopes to run for President of The U.S. The former "The Apprentice" host started off on the wrong foot by attacking Mexican immigrants and Latinos and the downfall to those horrendous remarks. Last week Univision cut ties with the Miss Universe Organization, where Trump has a stake at, and that only unleashed his fury. He called out the Spanish-language network for working with the Mexican government and posted a hand-written letter by anchor Jorge Ramos and didn't bother to blur his personal mobile number. Now, Trump claims on Twitter that the broadcaster has apologized to him writing: "Univision apologized to me but I will not accept their apology. I will be suing them for a lot of money. Miss U.S.A. contestants are hurt!"
As for Ramos, he had to change his number. Now The Donald is asking for his new digits to get in touch with him. "Please send me your new number, your old one's not working. Sincerely, Donald J. Trump," he tweeted. This all seems like a big joke and the whole country is getting "punk'd" or something. His tweets scream of sarcasm and is making a mockery of everything. Last week he called for his supported to boycott Univision. "Anyone who wants strong broders and good trade deals for the U.S. should boycott Univision," he wrote on Twitter. "Univision cares far more about Mexico than it does about the U.S. Are they controlled by the Mexican government? Univision said they don't like Trump, yet Jorge Ramos and their other anchors are begging me for interviews."
A day earlier, The Donald weighed in after Univision dumped his sorry butt for making idiotic remarksabout Mexican immigrants. "Mexican [government] doesn't want me talking about terrible border situation and horrible trade deals. Forcing Univision to get me to stop- no way!" the presidential hopeful ranted on Twitter. "Univision wants to back out of signed Miss Universe contract because I exposed the terrible trade deals that the U.S. makes with Mexico. I love Mexico but not the unfair trade deals that the US so stupidly makes with them. Really bad for US jobs, only good for Mexico."
© 2023 Latin Times. All rights reserved. Do not reproduce without permission.