A source claims that Donald Trump has plans to win the 2024 presidential election to avoid the criminal investigations launched against him due to the insurrection on Jan. 6, 2021.
Four people who know the situation said that Trump has expressed concern to his associates about the legal protections of holding the Presidency.
An insider told Rolling Stone that Trump emphasized how "it is tough for politically motivated prosecutors to get you" when one is the president of the United States.
The insider also stated that after Trump is elected president once more, a new Republican administration will allegedly put an end to the Justice Department's criminal investigation into him.
The four sources added that Trump is giving his inner circle the notion of focusing on legal defenses as his criminal exposure grows as he discusses running for office in 2024.
Ty Cobb, a former senior attorney in the Trump administration, told the media outlet last month that he believes there is "certainly." a chance of charges being brought against Trump and his former chief of staff Mark Meadows.
The former president won't be able to escape the criminal probe by declaring his candidacy for president in the 2024 election, according to a member of the Jan. 6 select committee.
Elaine Luria, a Virginia congresswoman and one of the seven Democrats on the committee, reportedly stated (via The Guardian) that they are going to "to pursue facts" regardless of whether Trump is now the president, a previous president, or a potential contender.
In response to inquiries about whether Trump could just run for president again and escape punishment, the representative made the remarks.
The House select committee looking into the Capitol disturbance on Jan. 6 cannot indict Trump. However, it may suggest that federal prosecutors take that action.
On Jul. 21, Luria and Illinois Rep. Adam Kinzinger will preside over the following hearing of the Jan. 6 committee.
The select committee has recommended filing criminal charges against four Trump White House employees for refusing to comply with its investigation.
They were Peter Navarro, Dan Scavino, Mark Meadows, and Steve Bannon. Bannon and Navarro were the targets of an investigation by federal prosecutors. Scavino and Meadows, however, were not charged.
Members of the committee emphasized that the House select panel will present "the most compelling evidence yet" regarding Trump's alleged negligence during the Capitol incident on Jan. 6.
In a CNBC News report, Kinzinger said that the next hearing is "going to open people's eyes in a big way." The former president, he continued, accomplished nothing.
The select committee stated that it continues to receive new information daily and that its members have not ruled out holding future hearings or speaking with members of the president's inner circle.
The first hearing in prime time since the Jun. 9 premiere will take place on Thursday. Around 20 million people in the country watched the hearing.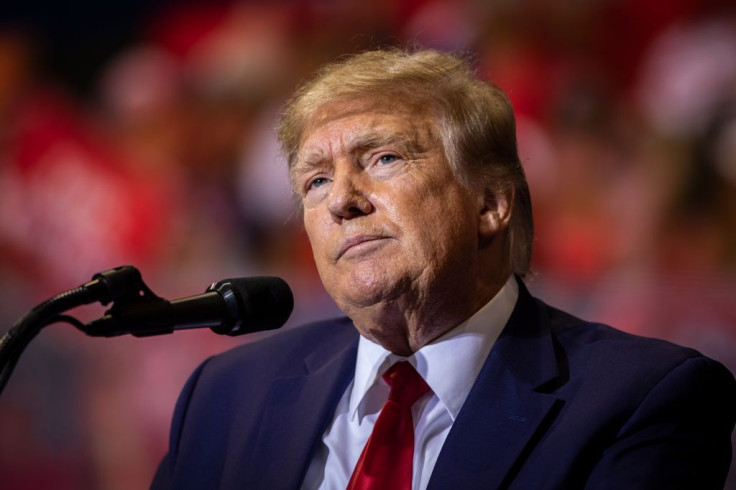 © 2023 Latin Times. All rights reserved. Do not reproduce without permission.