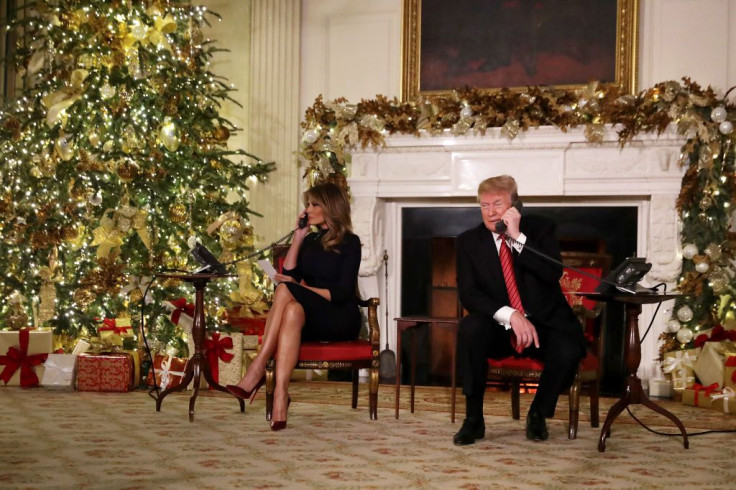 As people are eagerly waiting to celebrate Christmas this weekend, former US President Donald Trump recalled how his wife Melania Trump's White House Christmas decorations were mocked.
Trump recently delivered a speech at the First Baptist Church in Dallas, where he slammed the media for going after Melania's Christmas displays when he was still the President. After wishing everybody a merry Christmas, Trump talked about how his wife, who has got a "tremendous heart," was a former First Lady "loved by everybody." But he lamented that she "didn't get exactly a fair shake," reported Business Insider.
Trump said that his wife "would make the most beautiful Christmas decorations," and he remembered she made these "magnificent red trees, and the media said, 'Oh, that's terrible.' I said, 'Honey, next time, try white.'" He shared that Melania also made "magnificent" white trees, still the media called them "terrible." He then suggested her to "do it more traditional," and go with green.
Four years ago, Melania used white branches instead of the traditional fir trees. In 2018, as part of Christmas decorations at White House, she installed cranberry-covered trees that some people didn't like and said that they appeared to be covered in blood. Last year, her enthusiasm for the festival was questioned when an audio recording of her complaining about decorating the White House for Christmas got leaked.
Meanwhile, her husband is looking forward to holding a press conference on Jan. 6 to talk about the deadly US Capitol riot, which he has been accused of instigating, reported Reuters. He said that he will talk about the events of Jan. 6, 2020 when his supporters headed to the Capitol after his speech outside the White House.
The former President told his supporters that he would never concede the election that happened on Nov. 3 last year. He urged them to "fight like hell" before they marched to the Capitol where preparations to certify Joe Biden's win were being done. On the day of the riot, four people died and one Capitol cop, who sustained injuries while defending Congress, passed away the following day. Hundreds of police officers were also injured.
The deadly attack is being investigated by a congressional select committee. Referring to the congressional probe, he asked in a statement issued on Tuesday "Why isn't the Unselect Committee of highly partisan political hacks investigating the cause of the Jan. 6 protest, which was the rigged Presidential Election of 2020?" He reiterated false allegations of election irregularities throughout his statement, according to Al Jazeera.
He will be holding the news conference at Mar-a-Lago, which is his Florida resort.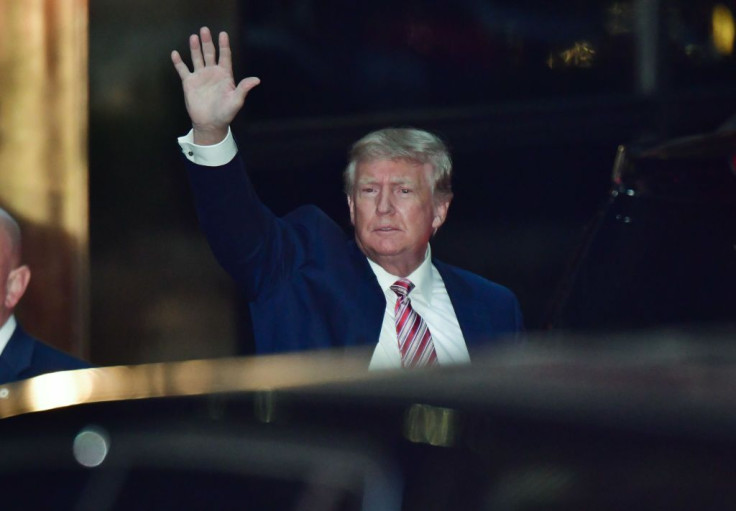 © 2023 Latin Times. All rights reserved. Do not reproduce without permission.