People still look up to former US First Lady Melania Trump, who continues to be among the world's most admired women, according to a poll.
A list of World's Most Admired women was released last week by YouGov, and the 51-year-old is placed 16 on it.
Michelle Obama and her husband Barack Obama turned out to be the ultimate power couple as they took the top positions on the women's and men's World's Most Admired lists respectively, reported nine.com.au.
Angelina Jolie came second on the list, followed by 95-year-old Queen Elizabeth II in the third place. While TV mogul Oprah Winfrey was placed fourth on the list, "Black Widow" star Scarlett Johansson bagged the fifth spot.
To come up with the list, YouGov surveyed more than 42,000 people in nearly 40 countries and asked them whom they truly admired and whom they most admired.
Meanwhile, Melania has been keeping a relatively low profile since her White House days came to an end earlier this year. A few weeks ago, she visited the charity 4KIDS, which helps kids who are in need of support.
Last week, she made sure service members were remembered this holiday season, reported Hola. On Thursday morning, she visited the US Coast Guard Station Lake Worth Inlet in Florida and shared photos on Twitter about it. She called the outing a "wonderful Christmas visit," and she thanked members of the US Coast Guard for "everything you do to protect our country!"
She reminded her Twitter followers to remember to say a "special prayer for our great service members who are away from loved ones during the holiday."
Melania is not just known for being former President Donald Trump's wife. She took up modeling assignments in Milan and Paris before moving to the US in 1996 to pursue a career in modeling in York City. During her modeling days, she was on the covers of popular magazines like Vanity Fair, Harper's Bazaar and Vogue. She also made appearances on Trump's reality show "The Apprentice" from 2004 to 2015, and she played herself in the 2001 film "Zoolander."
According to Celebrity Net Worth, the former First Lady's net worth is $50 million.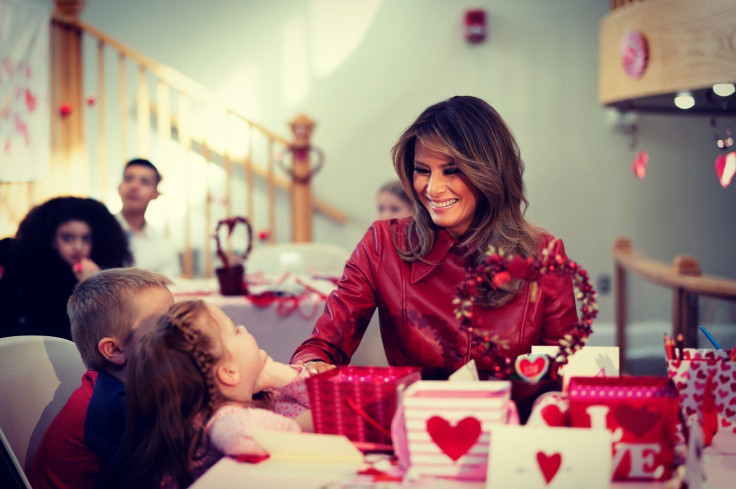 © 2023 Latin Times. All rights reserved. Do not reproduce without permission.