Amid reports that Melania Trump is not interested in going back to the White House if her husband Donald Trump wins the Presidential election in 2024, he said that the claims were "fake news."
In a Thursday interview in "Fox & Friends" co-host Brian Kilmeade asked the former President about it, and he denied it saying, "No, that's not true." He found it an interesting one, and said, "More fake news."
The 45th President of the US said that his wife was a great First Lady, she did a great job and that she loves the people, and they love her as well. He added that America has to be fixed as it is going bad. He claimed, "We are not going to have a country if we keep doing this."
Trump is yet to formally announce a second run for the Oval Office, but reports emerged almost three months ago that his wife wanted to stay away from the spotlight, according to New York Post.
One source told CNN that she won't be seen at campaign events or rallies even if he officially says that he is running for Presidency three years later. The source added that instead of Melania, it's going to be Trump's daughter-in-law Lara or Kimberly Guilfoyle, who is dating the former President's eldest son, Don Jr. The source claimed that they have "that same urge" Trump has to run again unlike Melania, who isn't interested in it.
Another source said that being the First Lady again is not what Melania desires and that it was a chapter, which is over. However, one of the close family friends of the Trumps said that she would support Donald, and that if he runs, "she will be right there."
During the Thursday interview, he was asked if he thinks that as the next President, he is the only one to bring America back. Trump said that if one looks at the poll numbers, he is because such figures are 95 to 96% approval rating now in the Republican Party, and nobody's ever had that, and "overall approval numbers are great."
He shared that he was not going by polls, but he did it before and really did it two times. He said that they had it at a level that has never been seen before in the US, and then "we brought it back to a level that was really good, despite the China virus, and other countries, not one country has fared as well as we had." So, he feels that his administration did a good job.
Meanwhile, Trump continues to tease a run for 2024 Presidency. Last week while speaking to Nigel Farage, a former conservative politician turned media personality, he was asked about a potential Presidential run, and the latter said that if "you love the country, you have no choice."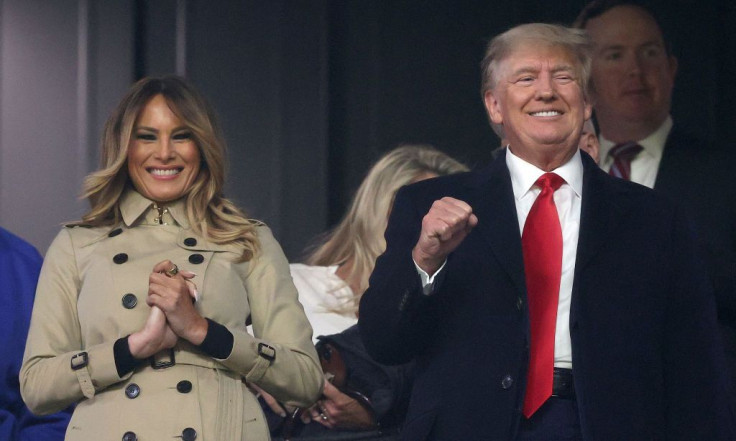 © 2023 Latin Times. All rights reserved. Do not reproduce without permission.