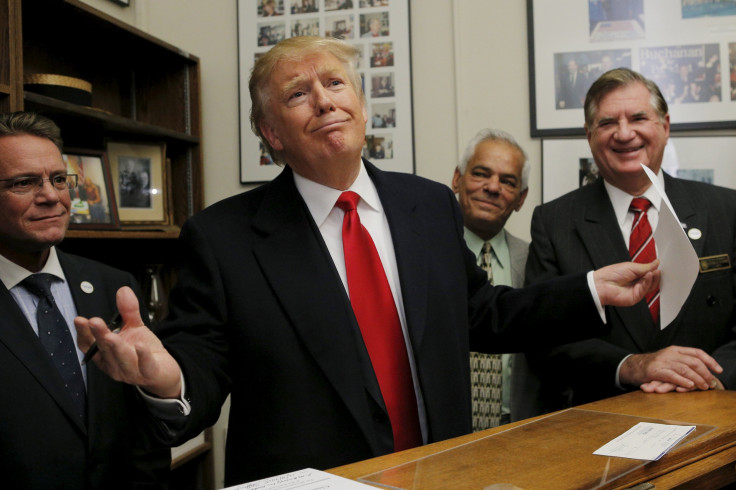 Donald Trump shared images on Tuesday of his Republican rival Jeb Bush dressed as a Mexican mariachi singer, posing with his wife Columba, and standing next to a Nazi flag. The images were shared with Trump's 4.7 million followers on Twitter as a retweet of a supporter message that read "ADIOS JEB, aka JOSÉ." Trump removed the tweet from his feed, telling NBC News that "he hasn't seen the image." We're assuming that Trump saw the text of the Tweet. If Trump wants to rally support from Latinos, should he be using Spanish words and Latino names as a tool to show disdain for his GOP rivals? The tweet comes a time when Trump is on thin ice with Hispanics, and he is preparing to take NBC down with him.
The network was embraced by the Latino community after it severed ties with a Trump franchise, the Miss America pageant. But NBC was criticized in recent appearances on Jimmy Fallon who buoyed Trump with what observers say were soft questions and politically uncritical sketches.
"Not only is Trump appearing yet again on NBC, he is hosting Saturday Night Live, the comedy institution that has a poorer record with US Latino outreach than the Republican party," writes Julio Varela, Digital Media Director of Futuro Media Group, in an op-ed for the Guardian.
Trump has blamed past offensive Tweets on interns. He claims to directly send out 90 percent of his messages on @realdonaldtrump. Clearly, this is not a man who is ready to run the twitter handle @potus.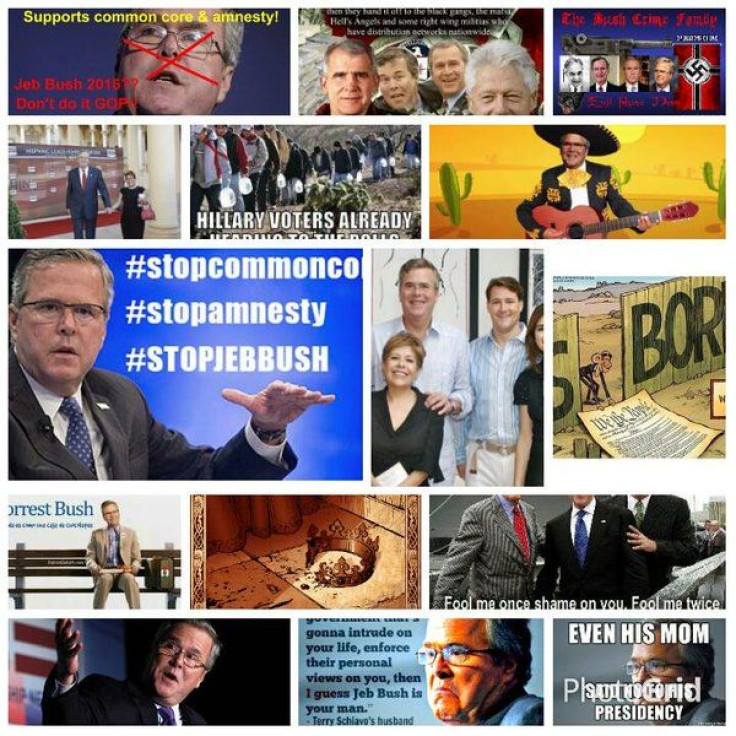 But how much should activists focus on politically correctness an Trump's media parasites?
California Rep. Loretta Sanchez went as far as to compare politically incorrect speech of Trump (calling Mexicans rapists and murders, and their husbands Nazis and retards) to yelling "fire" in a theater.
"Well in the same way I believe in free speech, you're correct from that standpoint except for you're not allowed to go into an auditorium and yell, fire, fire, fire," Sanchez said on CNN. "In the same way I believe it is up to SNL to understand that when they put a Donald Trump in front of people and he says these derogatory comments that has a direct relationship to what is happening out in everyday lives."
Sanchez pointed to examples of violence against Latinos reportedly inspired by Trump.
Varela's op-ed, " Whatever Donald Trump says on SNL, the Latino community won't laugh ," is accurately titled, especially if the skits take Fallon's easy approach. Mexican jokes might be funny coming from Carlos Mencia, what if he were running for president?
Where Sanchez sees a threat to public safety, Varela sees a silver lining. The reaction has opened the opportunity to push for more and more diverse expression: more ballots in the hands of Latinos, and more Latinos in the cast of SNL.
"If the push to disinvite Trump from SNL is unifying Latino organizations around a common cause and – more importantly – is causing Latino voters to be more active in the political process," Varela writes "then the campaign is doing its job. Latino voters have some of the worst voter turnout numbers in the United States."
© 2023 Latin Times. All rights reserved. Do not reproduce without permission.