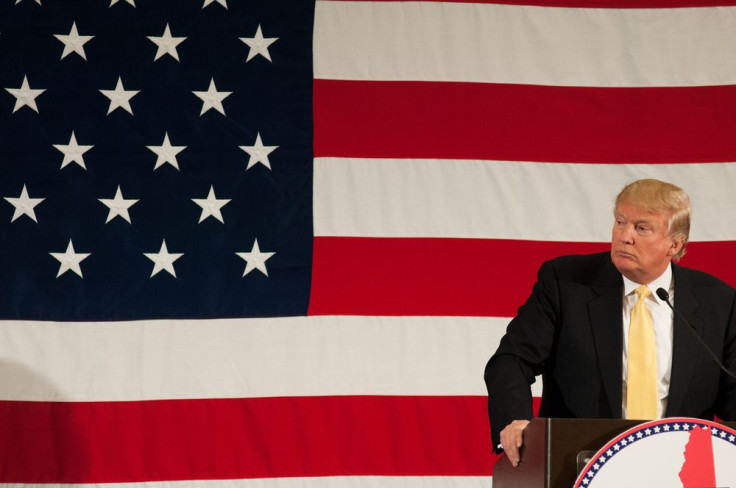 It has been weeks since the NATO Conference concluded in London but there's still bad blood between Donald Trump and Emmanuel Macron. On Thursday, Trump launched a verbal assault on the French politician by calling him "a short pain in the a**", slamming him for not doing enough in recent Iran negotiations.
The furious U.S. President also branded Canadian Prime Minster Justin Trudeau "two-faced" after bringing up the recording from the recent NATO Conference in London, in which Macron and Trudeau were caught poking fun at Donald Trump.
Speaking to U.N. ambassadors on Thursday, Donald Trump brought up the shocking video from the high-profile summit and lashed out yet again at both Macron and Trudeau. He reportedly aired his private grievances and raised the viral video twice during his closed-door meeting with the ambassadors, making the foreign officials in attendance visibly uncomfortable.
The U.N. representatives who attended the meeting hailed from France, Germany, the United Kingdom, Poland, South Africa, Russia, and China and underscored their interest in joining forces with the U.S. on the areas of trade, foreign policy, and security. As soon as the press left the room, however, Donald Trump started his outburst and threw off the course of the ongoing conversation. The tirade reportedly lasted several minutes.
Asked for comments about the incident, a senior Trump administration official was quoted as saying that Donald Trump "shares good relationships with President Macron and Prime Minister Trudeau." The official also claimed there's little doubt as to the substantive and productive relationships Donald Trump has with both leaders.
Meanwhile, the news comes in the wake of U.K. Prime Minister Boris Johnson, Macron, and Trudeau's "hot mic" fallout at the Buckingham Palace last Dec. 3. A clip that surfaced on the day of the NATO reception showed the three leaders ridiculing Donald Trump for staging lengthy impromptu press conferences.
The following day, the U.S. President gave the three leaders a cold shoulder and exchanged tense words with Trudeau on stage. Awkward photos of Donald Trump throwing up a hand to a smiling Trudeau with his back turned to him also surfaced that day, spreading like wildfire on the web.
© 2023 Latin Times. All rights reserved. Do not reproduce without permission.