With a multitude of vaccine trials for COVID-19 in progress, it's certain that the world is itching for a cure. But, top U.S. health official Dr. Anthony Fauci on Monday maintained that the tearing hurry, to authorize and distribute a coronavirus vaccine before it has been medically rendered effective, could backfire.
Fauci spoke to Reuters, soon after speculations ran amok that White House officials have speeded up the possibilities of an early emergency use authorization of a vaccine – much before late-stage trials of the potential cure came through.
"The one thing that you would not want to see with a vaccine is getting a EUA before you have a signal of efficacy," said Fauci as per a media outlet. "One of the potential dangers if you prematurely let a vaccine out is that it would make it difficult, if not impossible, for the other vaccines to enroll people in their trial," added the director of the National Institute of Allergy and Infectious Diseases.
This could be the top doc's way of sounding the alarm, as several vaccines are being tested simultaneously in the U.S.
Several medical firms have begun to compete with each other to kick-start the products amid the testing. The idea was to be quick in terms of distribution as soon as a vaccine is proven safe and effective. Urging researchers to go easy and consistent in the pursuit of a cure, Fauci warned experts against propagating the benefits of a vaccine before it's proven safe and effective. He also suggested that it's important to prioritize full demonstration of a vaccine above anything else.
The U.S. continues to grapple under the pandemic, and logged in 38,949 new cases of COVID-19 and 474 virus-related deaths on Monday, as per the data released by the Johns Hopkins University. The Trump administration continues to amass severe flak for its mismanagement of the virus when the outbreak was at its initial stages. The total number of fatalities in India accounts for 177,276, while there are at least 5,740,628 cases.
The numbers are a collective data of cases tested positive across the 50 states, the District of Columbia, and other U.S. territories, as well as repatriated cases.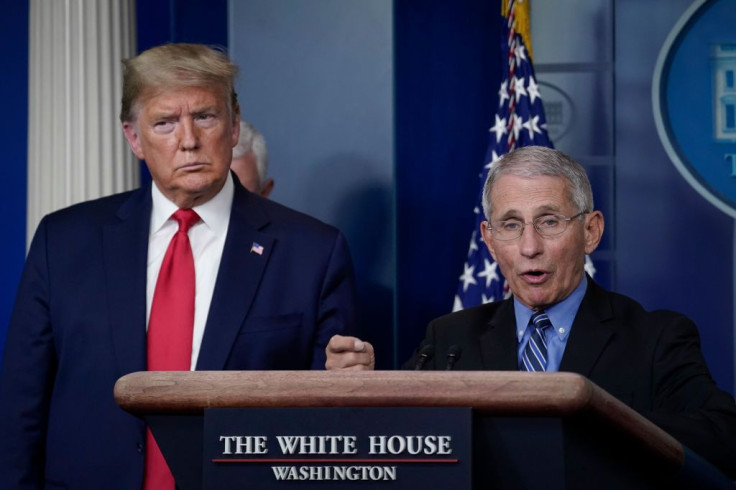 © 2023 Latin Times. All rights reserved. Do not reproduce without permission.