The Director of the National Institute of Allergy and Infectious Diseases, Dr. Anthony Fauci, has given a warning that the symptoms of the deadline coronavirus disease could run for months even in young and healthy individuals.
According to a report, these comments were made after Fauci's fellow advisor from the White House, Dr. Deborah Birx, implored on Monday about the importance of wearing face masks and how using it could help spare the lives of tens of thousands of people. She also stressed the importance of following other guidelines such as social distancing and refraining from social gatherings or parties.
CNN said that during a briefing for the American Society for Microbiology, the top epidemiology expert had commented against the connotation that young people who get the infection are fine even if they do not get hospitalized.
Research of the coronavirus disease has evidenced that people with pre-existing health conditions such as diabetes, obesity, and heart problems are more susceptible to the risk of suffering COVID-19 complications such as pneumonia, organ failure, heart problems, acute respiratory distress syndrome, kidney injuries and additional viral or bacterial infections.
But, a more recent study has also revealed that some individuals who get infected with the disease suffered weeks or months of the symptoms despite being healthy. These people have been called "long-haulers" and Fauci said that there is a high chance that they still carry with them "residual symptoms which could go on for weeks or even months."
Fauci, who has been with the NIAID for 36 years, detailed that people who have supposedly free of the virus but have differing levels of cardiovascular abnormalities are seen with proof of emerging heart inflammation and cardiomyopathies even after recovering from the disease. He added that there are "long-term deleterious effects for non-hospitalized patients."
Dr. Birx detailed that most of the local coronavirus transmission emerging in the recent weeks have been traced from parties, either indoors or outdoors, or from events where people are gathered with their families or friends. She said that these people may think that no one there is infected but there is a high probability that someone actually is and that he may not know it himself because he is asymptomatic.
This is why Dr. Birx strongly advised for people to practice COVID-19 preventive measures even when at home so as to protect their own family members who may be more susceptible to contracting the virus and suffering from its complications. For example, if one has a family member who may have cancer or other underlying conditions, family members may need to wear masks indoors.
Both of the White House advisers have been rallying their efforts for the past months in order to spread awareness about the disease and prevent further spread as the United States continues to record the highest numbers of COVID-19 deaths and infections worldwide.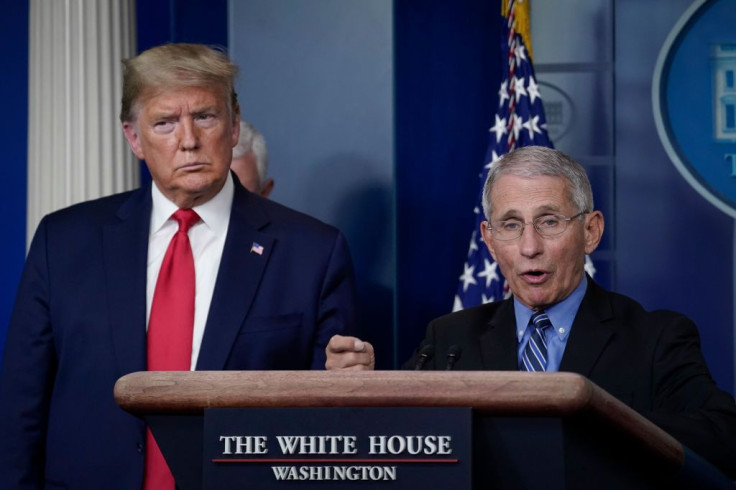 © 2023 Latin Times. All rights reserved. Do not reproduce without permission.