A man who gained notoriety for reportedly dissolving hundreds of people in vats of acid is set to be freed from prison soon.
He was identified as Santiago Meza Lopez (El Pozolero or "The Stewmaker"). He was captured in 2009 and confessed to helping the Sinaloa Cartel that was responsible for the disappearance of countless bodies.
Rough estimates on the number of people who have disappeared reportedly range between 300 to a thousand per a report.
As far as Lopez, he is believed to have worked in at least 10 locations in Tijuana, Mexico. However, he is best known for his work near the Chicken Coup farm that was near the US border.
"The Stewmaker" was sentenced to a decade in prison in 2012. Hence, this means that he is due to be released this year.
Not all were pleased with this development. That included Fernando Ocegueda Flores, the founder of the United Association for the Disappeared of Baja, California.
"This is very sad news for many families that at the time caused them some anger because of the work he did, Ocegueda stated. "But it's the law and the law must be followed. So, even if we don't like it, he will be released, he will be able to move freely in society once again.
"Let's hope that the time he was confined he returned to the path of good," the founder added.
Court documents show how Lopez was selected to carry out the job while he was working at a farm in 1996. There were senior members of the cartel there at the time and asked him to carry out an experiment that involved water and acid.
A leg was dropped into the solution and dissolved after it was left there for about 2 hours.
Although his role was clear, Lopez insists that he was only forced into it by the cartel.
"They called me again and told me that now they were going to experiment with human flesh," Lopez said. "I'm going to send some guys to train with you. In other words, so that they learn the job."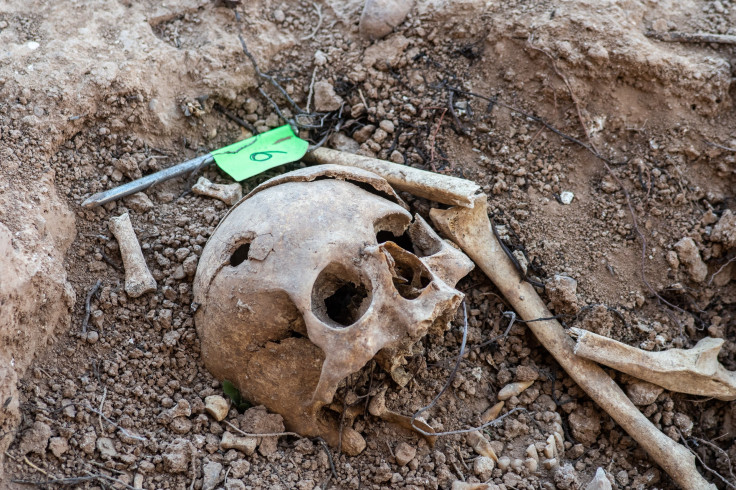 © 2023 Latin Times. All rights reserved. Do not reproduce without permission.