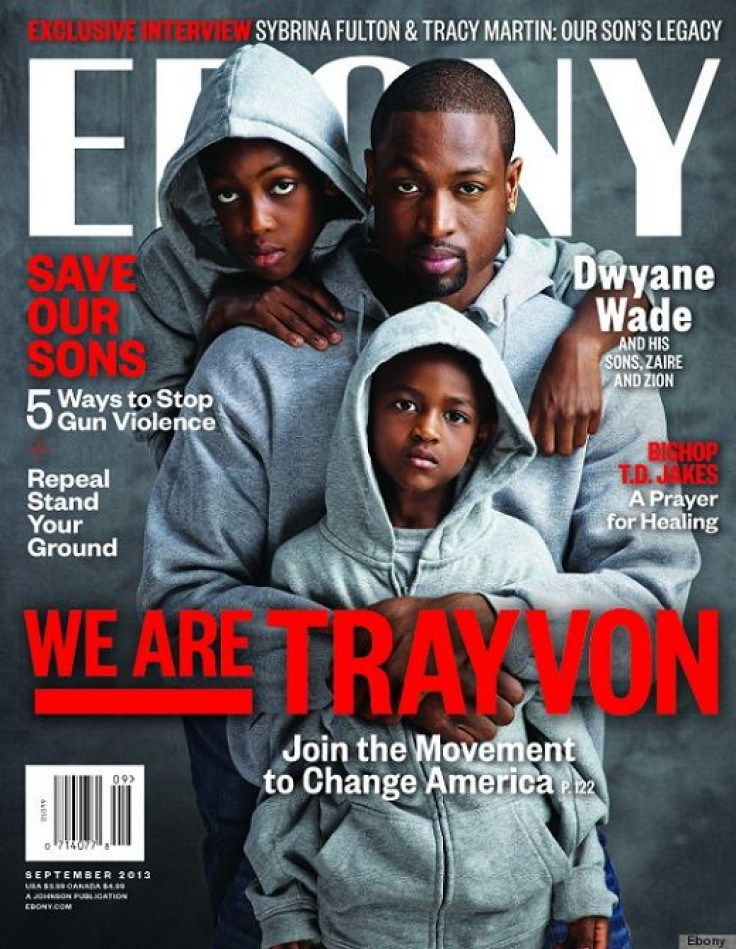 Dwyane Wade is certainly one of the most recognizable players in the National Basketball Association and even though his career takes up the majority of his time, the three-time NBA champion remains an active figure when it comes to public issues.
When the story about the killing of 17-year-old Trayvon Martin turned into a national story, Wade became a strong presence in the community, showing support for the deceased teenager and his family.
RELATED: Dwyane Wade Reaches Divorce Settlement With Ex-Wife Siohvaughn Funches-Wade
Trayvon Martin was shot and killed by 28-year-old George Zimmerman and even though Zimmerman was acquitted of murder charges once the trial came to an end, Wade and many of his teammates wanted to show unity and strong support for all those who may have been hurt by the killing and the long days that followed.
Sporting a hooded sweatshirt that he posted to his Facebook page on the same evening of Martin's death -- a similar sweatshirt to the one Martin was wearing on the night of the incident -- Yahoo News notes that the Miami Heat star and his teammates lined up for a photo with each member of the team wearing hooded sweatshirts.
RELATED: MLB Suspensions List 2013: Nelson Cruz And Jhonny Peralta Out For Season; Will Alex Rodriguez Play Again? [FULL LIST]
Dwyane Wade took to the support trail once again recently when he posed with his two sons, 11-year-old Zaire and six-year-old Zion on the cover of Ebony magazine. The young men have hoodies over their heads while Dwyane Wade sports a gray sweatshirt, displaying another act of support for the Martin family.
Amy Barnett, Editor-in-Chief of Ebony magazine told USA Today that the idea behind the cover shot was to show solidarity amongst the African-American community.
As a mother of a young Black boy, the tragedy of Trayvon Martin affected me deeply.
We simply cannot allow the conversations on this issue to come to a standstill.
As the leading source for an authoritative perspective on the African-American community, at Ebony we are committed to serving as a hub for Black America to explore solutions, and to giving readers the information and tools they need to help ensure a bright future for all of our children.
Wade and the Miami Heat recently won their second-consecutive NBA Championship and even though his current basketball requirements are put aside for the offseason, the former Marquette University standout still finds time to be a positive public figure.
RELATED: Tim Duncan Gay Rumors: 3 Things To Know About NBA Star's Alleged Unnamed Lover
© 2023 Latin Times. All rights reserved. Do not reproduce without permission.