"Dynasty" has wrapped up another season and there is expectedly more to await in the fifth season. As with previous seasons, there were a lot of cliffhangers that involved all the main protagonists.
There is perhaps nothing more interesting to followers of "Dynasty" than the fate of Fallon Carrington "Elizabeth Gillies." The season 4 finale saw her get shot by Eva or Rebecca Allen (Kaya Royster). Or did she?
In the hotel run by Sam Flores (Rafael de la Fuente), there were at least two people who had guns. A third one was at the hands of Jeff Colby (Sam Adegoke) but this was outside the premises.
There was only one shot heard and most saw it hitting Fallon. Eva sported that evil grin where it appeared she did fire the shot. But if not, it is possible that the shot came from Roberto "Beto" Flores (Geovanni Gobpradi).
Unless showrunners have a devious plot in mind, the obvious person who shot Fallon appears to be Eva who has more than enough reason to do so. The reason is none other than Liam Ridely (Adam Huber) who turned away Eva after seemingly successfully destroying the marriage of Liam and Fallon.
Other than that, there is the case of Jeff Colby who has been seemingly affected by the neurotoxin. Other plots include the arrest of Alexis Colby (Elaine Hendrix) tied to the death of a blackmailing doctor.
Adam Carrington (Sam Underwood) appears to have a motive but this remains up in the air with the actual murder never really shown.
Dominique Devereaux (Michael Michele) was not at the hotel after getting handcuffed by her son. Her ex-husband, Bradley Lloyd (Randy J. Goodwin) was at the hotel but it appears his financial expectations are now in limbo following the arrest of Alexis.
Kirby Anders (Maddison Brown) also has a hidden secret, thanks to the book left by a departing Alan Dale.
There is perhaps no other bigger plot than the political aspirations of Blake Carrington (Grant Show) aided by his wife Crystal Carrington (Daniella Alonso).
There is plenty to cover, making "Dynasty" season 5 worth waiting for. No official release date has been mentioned but the earliest to expect may either be by January or February 2022.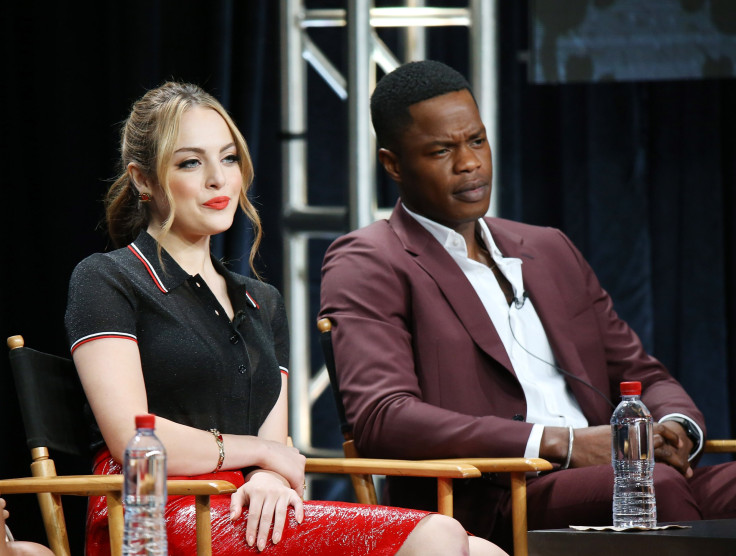 © 2023 Latin Times. All rights reserved. Do not reproduce without permission.