The man who stabbed the three New York City police officers with a knife on Wednesday night is a "practicing Muslim" and "absolutely not a terrorist," says one of his relatives during an interview conducted by the federal terrorism investigators.
The man, identified as 20-year-old Dzenan Camovic, has a family in Bosnia. The relative of the man revealed that Camovic has never mentioned or showed any anti-police sentiments to him.
'"I've known him since he was 6-inches tall. That this is terrorism, it's illogical," he said during the interview. "He was raised here, [English] is his only language … He was as good of a child as a child could be."
His comments came a day after law enforcement sources said that the concerned authorities are looking at the unprovoked incident for a possible terror attack.
The sources further added that even though Camovic had not been directly on the radar of anti-terror investigators but he may have been in touch with people who were a target of the investigators. They further added that his family may have been a "nexus of terrorism."
The two police officers were guarding near the Church Avenue and Flatbush Avenue in the Flatbush neighborhood in Brooklyn when they were attacked by Camovic at around 11:45 pm.
Camovic stabbed one of the police officers in the neck toward the left side and missed the officer's artery. Doing so may even have taken the life of the officer.
When a gunshot was heard, a uniformed sergeant police officer reached the scene of the incident and saw a gun in Camovic's hand, which he allegedly obtained from one of the officers during the attack.
Apart from the officer who was attacked on the neck with a knife, the encounter left two other police officers with a gunshot wound in their hand. They were immediately taken to the hospital and are believed to be in a stable condition.
The suspect was struck multiple times with a bullet and was taken to the hospital as well in a critical condition. It is not clear how many rounds were fired by the police but 22 shell casings have been discovered from the site of the incident.
"It appears to be a complete cowardly despicable unprovoked attack on a defenseless police officer and thank God we're not planning a funeral right now," said New York City Police Commissioner Dermot Shea during a news conference outside of the Kings County Hospital Center on Thursday, May 4.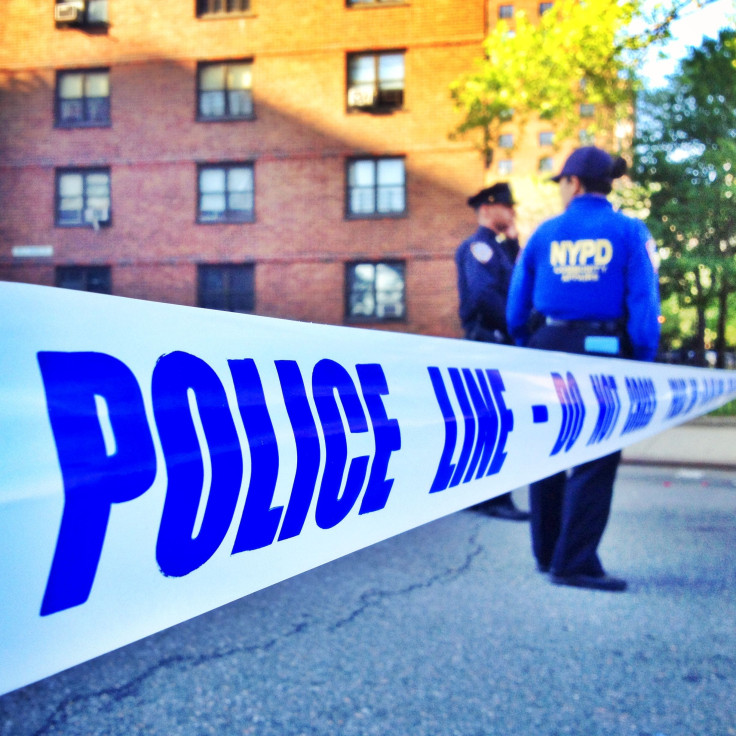 © 2023 Latin Times. All rights reserved. Do not reproduce without permission.