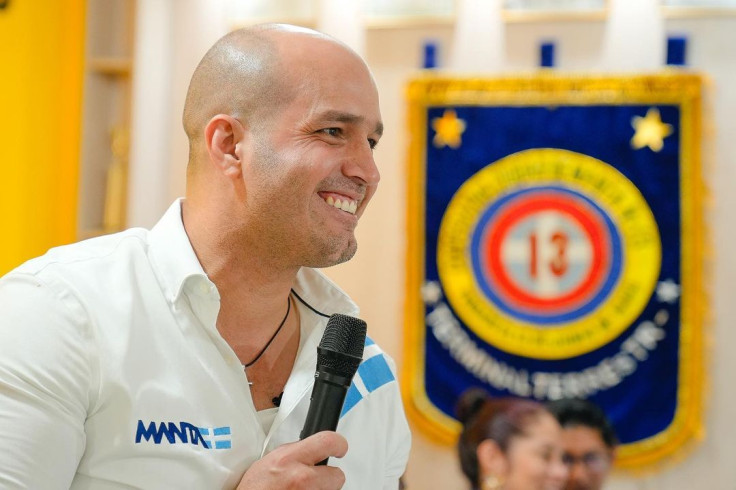 Ecuador's President Guillermo Lasso has announced a state of emergency in three provinces following a shooting incident that killed the mayor of a port city in the country and a civilian.
Lasso announced the measure on Monday, a day after the fatal shooting of Manta mayor Agustin Intriago and a young soccer player named Ariana Estefanía Chancay.
Tweeting in Spanish, the president said he deeply regretted their murders. He wrote, "No mother should bury her children and no child should grow up without their father, even worse because of a crime attack."
He shared that Ecuador was in mourning and that they were "strengthening the coordination between the Armed Forces and the National Police."
He then said a state of emergency and curfew would be declared in the provinces of "Manabí, Los Ríos and in the canton of Durán in the province of Guayas."
Lasso also gave an update on the slain mayor, noting that a suspect had been detained and investigations were underway.
At the time of the shooting, Intriago, who was 38, was in the port city of Manta, where he started a second term as mayor in May.
Paying a tribute to him, Intriago's wife, Rosita Saldarriaga, tweeted that he did nothing but work for Manta with "absolute devotion and determination." She shared that he did not sleep and just worked and worked.
Chancay, on the other hand, was a 29-year-old female football player for the Las Dragonas team. She had approached the mayor to talk to him when the incident happened, according to BBC News. She had reportedly wanted to ask him for support for her amateur football team.
Police have not shared any motive behind the shooting, which also injured four people.
Intriago's murder has shocked the nation where attacks on politicians had not been common until recently.
In February, Omar Menéndez, a politician who was running for mayor in Puerto López, was killed just hours before polls opened.
Port cities like Manta have been worst hit by the rise in violence as rival gangs try to gain control of ports. They want use the ports to smuggle cocaine out of Ecuador to destinations like the U.S. and Europe.
© 2023 Latin Times. All rights reserved. Do not reproduce without permission.