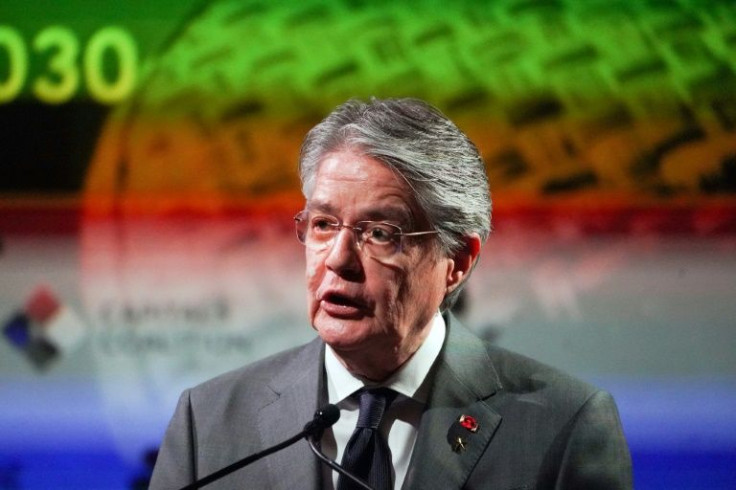 In the midst of an impeachment trial, Ecuadorian President Guillermo Lasso dissolved the opposition-controlled parliament.
A vote that might have removed him from office was about to take place, and he had been accused of turning a blind eye to alleged embezzlement.
Conservative Lasso claimed that the accusations were made for political reasons.
Before new general elections are scheduled, he will now have up to six months to rule by decree - without the help of lawmakers.
The term "muerte cruzada" (mutual death) refers to the constitutional provision that Lasso used to dissolve the National Assembly and order the holding of early elections.
It was first used in 2008; prior to then, it had never been used in Ecuador. It is regarded as a harsh action and is anticipated to spark opposition group rallies.
It was required, according to Lasso, "due to a grave political crisis and internal commotion," BBC reported.
The opposition-controlled National Assembly, according to the conservative president, inhibits progress.
He said it was impossible to "solve the problems of Ecuadorean families... when there is a National Assembly whose political mission it is to destabilize democracy."
But opposition groups said it was the president who was undermining democracy by invoking the "muerte cruzada."
Conaie, an influential confederation of indigenous organizations in Ecuador, has termed the action "dictatorial" and scheduled a meeting for later on Wednesday.
Conaie-organized large-scale protests that included blocking important roadways have before caused partial country paralysis.
The constitutionality of the National Assembly's dissolution has also been contested by the opposition Social Christian Party.
Its head declared that he would ask the constitutional court of Ecuador to halt Lasso's proclamation.
The president has received support from Ecuador's military and police, who have defended the action as constitutional.
The country "won't accept any attempt to alter the constitutional order through violence," Nelson Proao, the leader of the armed forces, warned anyone organizing violent protests.
Only a few hours had passed since the beginning of Lasso's impeachment trial, in which he was accused of knowing about an alleged embezzlement scheme involving a state-run oil transport firm.
He had offered an impassioned defense on Tuesday, calling the accusations against him politically motivated.
He claimed that his accusers, who are from opposition parties, lacked proof in front of the National Assembly.
The president added that the purported misappropriation had taken place prior to his taking office.
A final impeachment vote had been anticipated in the coming days, and the trial was scheduled to continue on Wednesday.
To remove the president, a two-thirds majority, or 92 lawmakers out of a total of 137, would have been required.
According to analysts, the president faced a significant chance of impeachment because 88 lawmakers had previously voted to proceed with the impeachment proceedings.
The president decided to dissolve parliament rather than wait for the vote, which appeared to be going against him. This decision has been referred to as "the nuclear option" by some.
After announcing the decree, he maintained that moving forward elections would give Ecuadoreans more power: "It is a democratic decision not only because it is constitutional but because it returns to the Ecuadorean people the possibility to decide."
© 2023 Latin Times. All rights reserved. Do not reproduce without permission.