The Japanese science-fiction manga "Edens Zero" is considered one of the big anime series to watch out for in 2021. And if the recent revelations are to be believed, the anime could be out by the spring.
The wait for "Edens Zero" has long been anticipated but a recent report may have revealed when the Japanese anime is hitting the small screen. According to 11Doctr as well as its fan page, the Japanese anime is set to premiere on Apr. 10 in Japan on NTV.
That announcement should create quite a stir although an official announcement from the people behind "Edens Zero" has yet to be made. Regardless, it coincides with what Hiro Mashima revealed last year. He teased that something big concerning the anime will come out once 2021 arrives.
For now, this will have to do for people who are eagerly awaiting "Edens Zero" on television. But if one considers the fact that it was previously suggested that the anime would come out by the Spring of 2021, this is pretty much accurate.
For those who may not be that oriented on why there is such a big fuss on "Edens Zero," below is a brief synopsis on the Japanese sci-fi anime courtesy of Comicbook.com.
"A young boy gazes up at the sky and sees a streaming bolt of light. The friendly, armor-clad being at his side tells him gently, "That's a dragon." The fact that he's joking isn't important. What's important is the look of wonder on the boy's face... and the galaxy-spanning adventure that's about to take place!"
The manga series has been part of the Weekly Shonen Magazine of Kodansha since 2018. As of October 2020, its chapters have been collected in twelve tankobon (book).
A few weeks ago, Mashima shared a couple of sketches for the holidays. Once showed "Eden Zero's" main heroine Rebecca wearing a Santa suit. The other one was Pino taking on Santa's present delivering duties.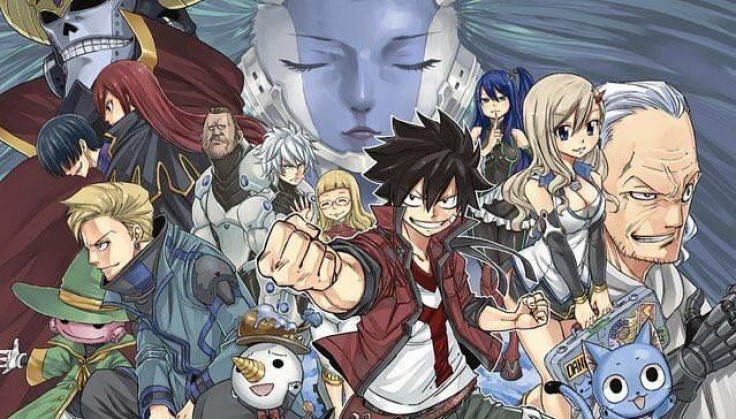 © 2023 Latin Times. All rights reserved. Do not reproduce without permission.