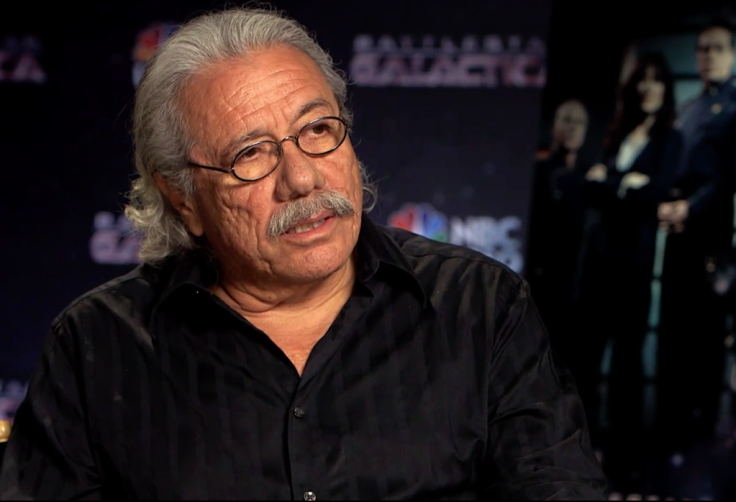 Edward J. Olmos, who plays the role of Captain Adama on the Sci-fi series "Battlestar Galactica" on NBC UNIVERSO, shares his feelings on Hispanic Heritage month which runs from September 15 to October 15; Olmos is one of the most influential Hispanics in Hollywood and has fought so that Latinos are fairly represented on and off the screen. He is an activist at heart and has always fought for Pro-immigration and educational causes. He is most famous for his role as Jaime Escalante in "Stand and Deliver" for which he was nominated for an Oscar. He is truly one of the Latino pioneers of Hollywood.
"Hispanic Heritage month…. is a month to give thanks for all the contributions that Latinos have made to this country and it's a very important month. The shame is that it only lasts 1 month," the actor explained. On what it was like to be the only Latino on the sci-fi show: "It was very interesting and also quite difficult. But at the same time we did everything with so much love and passion that it turned out really well for everyone."
© 2023 Latin Times. All rights reserved. Do not reproduce without permission.