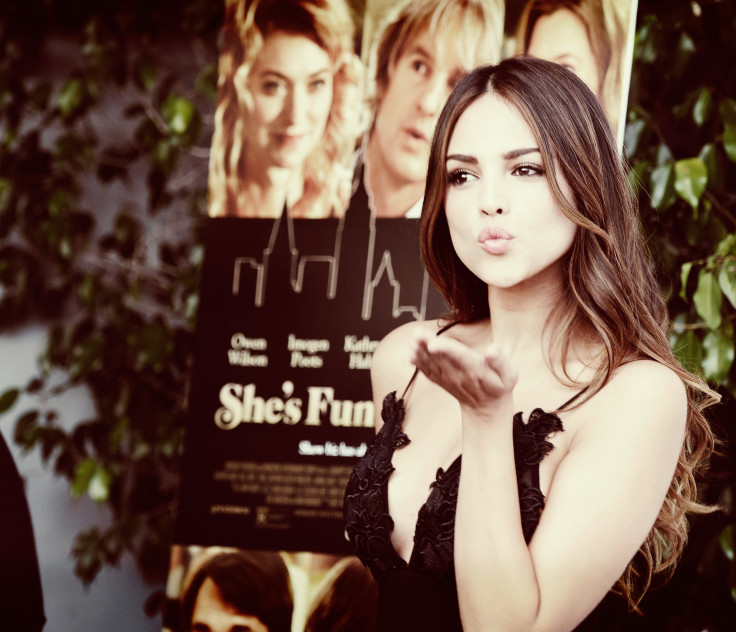 Eiza González has come a long way since her on screen debut in the Mexican teen-oriented musical telenovela "Lola…Érase una vez" back in 2007. The Mexican actress recently landed a gig as one of Neutrogena's spokeswomen and is successfully crossing over with her role as "Santanico Pandemonium" in Robert Rodríguez' show "From Dusk Till Dawn."
During a recent interview with Allure, González revealed that Rodríguez wanted her to gain weight before they started filming: "[Director] Robert Rodriguez made me go from blonde to extreme dark brunette, and he made me gain weight to play this supercurvy femme fatale. It's a very 'embrace yourself as a Latina' kind of character. Weight likes to center around my legs and hips, and it shows in my face, so I looked generally fuller. I like curvy me. Your body is always changing, and you have to work with what you have at the moment."
On Sunday, Eiza shared a very honest post where she reminisced her younger days and confessed she once had an eating disorder. Here's what the 25-year-old communicated to her followers:
"Mega #TB 10 years ago! My look! This was my first photo shoot ever! #FunFact every process between the ages of 15 and 20 was very hard for me because I used to eat compulsively. It took me a long time to decipher that it was all happening because I was depressed after my dad died. And it was very hard for me but I changed my eating habits and began eating healthier and I began taking care of myself in all areas. It took me 5 years to get out of depression and accept my loss, and even though I had to go onstage and share happiness, I was just realizing what I was feeling at 15. I'm sharing with you that I couldn't cry, it was hard for me to cry during the scenes in 'Lola' because I was in denial for a long time and I was emotionally blocked. With a lot of work I managed to make that jump and made it through. I wanted to share this because there are a lot of people that think they can bully me with this phase in my life. And I am very proud of that phase in my life because that's when I found my peace and emotional center. The reason why I wanted to talk about this is because adolescence is not easy, not even by itself. Dealing with loss at that age is not simple (any kind of loss) but know that there is always a light at the end of the tunnel and we are our biggest motor. Everything that you want to do can be done with perseverance and dedication. Today, I feel happier than ever. Not too skinny or scrawny. After 10 years, this process has been my greatest motor because I showed myself that everything I aim to do, I can do. At the end of the day I think that we need to support each other because we never know what everyone else has been through and we can affect them even more! #DontJudgeSupportInstead I'm sending you kisses and I wish you all the best this weekend."
© 2023 Latin Times. All rights reserved. Do not reproduce without permission.