A Texas man has admitted to viciously torturing his newborn child and causing grievous injuries on the boy's body including a fractured skull, broken bones, and internal bleeding that ultimately resulted in the infant's death.
Jerry Dwain Torrez, 36, pleaded guilty to one count of capital murder on Tuesday, Nov. 16, over the murder of his 5-month-old son, Nathaniel Torrez, which occurred two years ago, on Nov. 12, 2019. The courtroom admission came two years and four days after the horrific crime, KLTV reported.
On Nov. 12, 2019, Nathaniel, who was barely 4-months-old at the time, was brought unresponsive to the Palestine Regional Medical Center emergency room. The infant had reportedly suffered numerous rib fractures, a broken right arm, and a skull fracture that caused extensive bleeding in his brain.
The child reportedly wasn't breathing when he was brought into the hospital. However, the medical staff successfully resuscitated him and then airlifted him to Texas Children's Hospital in the Houston area for advanced treatment. The child remained in Houston hospital for just a few days over a month before succumbing to his injuries on Dec. 14, 2019.
Nathaniel reportedly showed signs of consistent abuse when he was inspected by doctors at the facility. Old and new injuries including bite marks and additional fractures that had already begun to heal were present on the child's body, Law & Crime reported.
Torrez was initially arrested by Palestine Police on Nov. 12, 2019, at the Palestine Regional emergency room on charges of Injury to a Child Causing Serious Bodily Injury. A month later, on Dec. 17, 2019, Palestine police detectives obtained an arrest warrant for Torrez for Capital Murder and took him into custody.
At least four children reportedly lived in their residence at the time Nathaniel was being abused.
"Nathaniel was in our world for five short months and in those five months he was bitten, beaten, and bruised at the hands of someone who should have protected him from all harm," Anderson County District Attorney Allyson Mitchell said. "He was an infant and had no way of protecting himself, he had to rely on his father."
"Now that his father has taken responsibility for his actions, he can think of what he did to his infant son day by day for the rest of his life," the DA said.
The boy's mother Adalinn Avellaneda, 28, has also been charged with injury by omission and is currently awaiting trial.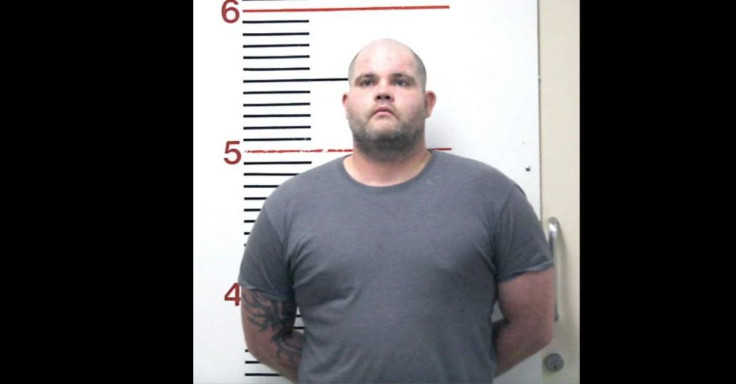 © 2023 Latin Times. All rights reserved. Do not reproduce without permission.