A Virginia man has pleaded guilty to brutally murdering his girlfriend and their two newborn babies in the span of one year, on Monday, Nov. 8.
DuWayne Warren, 27, of Norfolk, pleaded guilty on Monday morning, Nov. 8, to three counts of second-degree murder in the deaths of his 22-year-old girlfriend Epifani Andrews and their two infant children, 3-month old daughter Evonne and 3-month-old son Damere, Law & Crime reported.
Warren reportedly killed his baby daughter Evonne in late 2019. In December 2020, one year after murdering his first child, Warren killed his girlfriend Andrews and their newborn baby boy Damere. Officers discovered Andrews' and Damere's bodies on Dec. 29, 2020, in the living room of the couple's 6th Bay Street apartment.
The Office of the Chief Medical Examiner (OCME) ruled that Andrews and Damere were both beaten to death and that the mother was lacerated and stabbed more than 25 times. Earlier that year, the OCME also determined that Evonne died of "suspected asphyxia" and noted that the circumstances surrounding her death were suspicious, WAVY reported.
A detailed investigation also revealed that Damere was subjected to substantial abuse throughout his brief life.
The infant had extensive bruising throughout his body including scars on his face, scalp, neck, and back. He also had a bite mark on his thigh, a fracture on his left arm that had already healed, and several old and new fractures to his ribs. A forensic anthropologist determined that these serious bone injuries were consistent with at least three separate instances of child abuse.
Warren was arrested and charged the day after officers retrieved Andrews' and Damere's bodies from their living room. He was subjected to a formal indictment by a grand jury in July earlier this year. Warren admitted legal culpability by saying that he was "sorry for what he did" and that he had been "squeezing the baby around the chest."
Warren was determined to be sane and competent before his procedural guilty plea on Monday, Nov. 8. However, he did not make any statement as to why he killed the two infants and their mother. Warren faces about 5 to 40 years in prison on each of the three murder convictions.
Meanwhile, Warren apologized in a Facebook post to Andrews a few days before getting arrested.
"I'm sorry," Warren wrote. "What I've done is unforgivable … Piff I love you so much n I'm sorry for not being a better and loving father to our babies may they RIP. I took everything from you and all I wanted to do is give you the world."
Warren has been held in the Norfolk City Jail without bond since he was arrested last year. His sentencing is reportedly expected to take place in February 2022.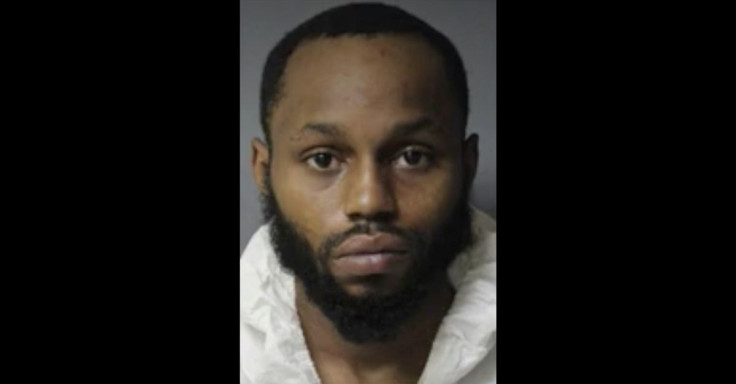 © 2023 Latin Times. All rights reserved. Do not reproduce without permission.