An abusive Richland father who allegedly tormented his 5-week-old infant son has been accused of subsequently killing the newborn by squeezing the baby too hard as he grew frustrated from the child's crying.
Jose L. Rosas Olivo, 28, has admitted to abusing his infant son for weeks leading up to the infant's death. Olivo claims that he tried to be a good father for the first few weeks of his son's life, but he "no longer cared" soon after and couldn't control himself when it came to hurting the child, WKRC-TV reported.
Richland Police were called to Kadlec Medical Center on Friday, Sept. 24th, after the 5-week-old child was brought in dead.
Olivo initially told police officers that his son fell asleep on his lap and that his phone slipped and struck the infant on the side of the temple.
The infant's autopsy results, however, revealed a linear fracture on the right side of the child's skull, bleeding under his entire scalp, a diffuse subdural hematoma, multiple anterior and posterior rib fractures, and a lacerated liver.
Following the autopsy results, under police interrogation, Olivo confessed to investigators that after three weeks of trying to be a caring father, he found that he could no longer control himself and that he started to hurt his own son, Tri-City Herald reported.
When officers asked him why he repeatedly abused his child, he said that he "no longer cared."
Olivo told the officers that he pulled his son's hair in order to cause pain, spanked his infant son during every diaper change, threw him into his cradle from a height above his stomach and chest, and also tossed him in a manner that "ensured that the child's head hit the back railing of the crib." He said that he did this at least twice a day for the last two weeks of his life, according to NBC Right Now.
Olivo also admitted tossing his son "like a football" into the bassinet. He claimed that he also began squeezing his son when he was three weeks old and did so every day.
Olivo told the officers that the night before his son died, the child started to fall asleep on his lap and his phone struck the baby in the head. To prevent the baby from crying, he allegedly began squeezing him until the child stopped moving for about two-to-three seconds and gasped for air afterward.
He told the officers that he placed his son in the crib, went to bed, and discovered him dead when he woke up the next morning.
Olivo and his wife rushed the boy to Kadlec Regional Medical Center, where nurses and doctors attempted life-saving measures on the unresponsive baby to no avail. The boy was pronounced dead at 5:55 a.m. on Sept. 24.
On Friday, Oct. 8, two weeks after his son's death, Olivo was arrested by Richland police on suspicion of first-degree assault of a child. He appeared in Benton County District Court on Monday, Oct. 11, and was ordered held on a $500,000 bail. Olivo is due back in court on Oct. 14.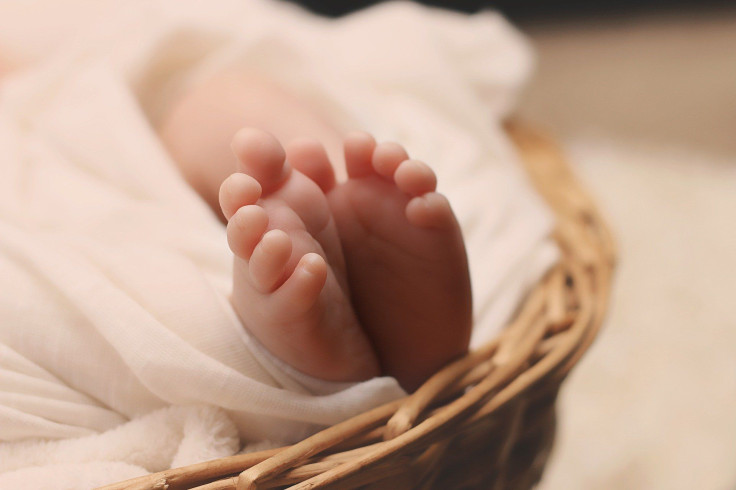 © 2023 Latin Times. All rights reserved. Do not reproduce without permission.