A teenage father from Carrolton has been arrested on Tuesday, Sept. 28, for allegedly mercilessly killing his own 3-week-old son by throwing the newborn against a ceiling fan in August earlier this year.
Caleb Blake Brown, 17, of Carrollton, has been accused of murdering his 3-week-old baby boy Emerson Ziesmer by squeezing the newborn's stomach and repeatedly throwing the infant in the air until his head hit a ceiling fan early last month, CBSDFW reported.
On Aug. 9, Brown was reportedly left alone with the baby while the child's mother was changing in the bathroom. After the mother heard her child crying loudly, she rushed out of the bathroom and found Brown holding the limp child in his hand. An hour later, she noticed that the baby was "turning green," and saw sweat beads on his face. She also noticed that the newborn had cold hands and feet and saw that he had severe bruising all over his body.
Following this, the deceased infant's mother, along with Brown, both 17, rushed their son to the emergency room at Texas Health Presbyterian Hospital Plano.
The infant was then transferred to Children's Medical Center of Dallas via helicopter where he was pronounced dead. Autopsy results later revealed that the baby boy had suffered multiple displaced ribs, a lacerated liver, and an abrasion on the back of his head, the Dallas Morning News reported.
While being questioned by investigators, Brown confessed that on the day of the child's death, he squeezed the infant's stomach hard and repeatedly threw him in the air out of boredom, also revealing that at one point, the baby's head hit a ceiling fan.
Brown was arrested on Tuesday, Sept. 28, and is now in custody at the Denton County Jail.
The child's parents were reportedly no longer together when the baby's mother learned of her pregnancy.
An investigation into Brown's cellphone and social media records also reportedly revealed that he was angry with the baby's mother for not getting an abortion or putting up the child for adoption. It was learned that the teen dad was concerned about paying child support.
The inquiry also uncovered videos in which Brown repeatedly raised his middle finger toward the newborn and referred to him as "ugly" and a "little dumb baby."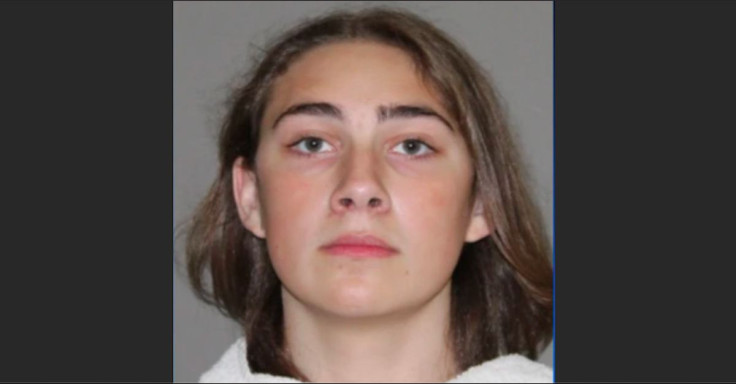 © 2023 Latin Times. All rights reserved. Do not reproduce without permission.