A Bronx man has been accused of brutally killing a 1-year-old baby by punching the toddler in the stomach for crying too loud and later heinously sodomizing the infant using a toothbrush on Thursday, Sept. 9.
Keishawn Gordon, 23, reportedly killed his girlfriend Jessica Melendez's one-year-old infant Legacy Beauford in an apartment at the Webster Houses in Morrisania. Gordon allegedly punched the baby for crying too loud, causing broken ribs and lacerating the young boy's liver, New York Post reported.
The baby's lacerated liver caused internal bleeding which ultimately resulted in the infant's death, according to the city Medical Examiner's Office. The infant also reportedly suffered blunt-force trauma on his torso and bruising on his face, among other injuries.
On Thursday, Sept. 9 at around 3 p.m, police officers rushed to the Webster houses following a 911 call from Melendez and found the baby lying unresponsive in a bedroom. Emergency medical services immediately transported the infant to Bronx Care Health System where he was pronounced dead, PIX11 reported.
Gordon initially told the investigators that he gently squeezed the boy's stomach and tossed him in the air to pacify him. However, he later confessed to inflicting serious injuries on the baby.
"I was frustrated he wouldn't stop crying. He kept throwing up. I mushed him. He was irking me," he told the investigators.
After severely injuring the baby, Gordon even reportedly took a toothbrush and gruesomely sodomized the boy with it, according to law-enforcement officials.
Gordon has been charged with murder, manslaughter, aggravated sex abuse, and sex abuse charges. A GoFundMe page has been set up for baby Beauford after his death.
Gordon, who has been arrested 18 times before the incident, was also accused of putting his hands around a woman's neck and then slamming her to the floor in 2018. He was then charged with criminal obstruction of breathing.
In a similar but unrelated incident, a Brooklyn gamer named Ricardo Price, 23, has been arrested and charged with the fatal beating of his girlfriend Eryca Kemp's four-month-old daughter Royalty Kemp after her crying interrupted his playtime.
Price allegedly threw the crying child against a wall and banged a video game controller against the infant's head to stop her from crying, Latin Times reported.
Eryca Kemp, Royalty's mother, of South Brunswick, New Jersey, said that the incident occurred on June 21 while Price was babysitting the infant in his Brooklyn apartment.
When police further interrogated, he initially told authorities that Royalty was lying on his lap when he bounced her up and down after she started crying, causing the newborn Royalty to fall on her head.
However, he later admitted his abuse and was taken into custody the next day. He confessed to throwing the crying child against a wall and banging a video game controller against her head to stop her from crying.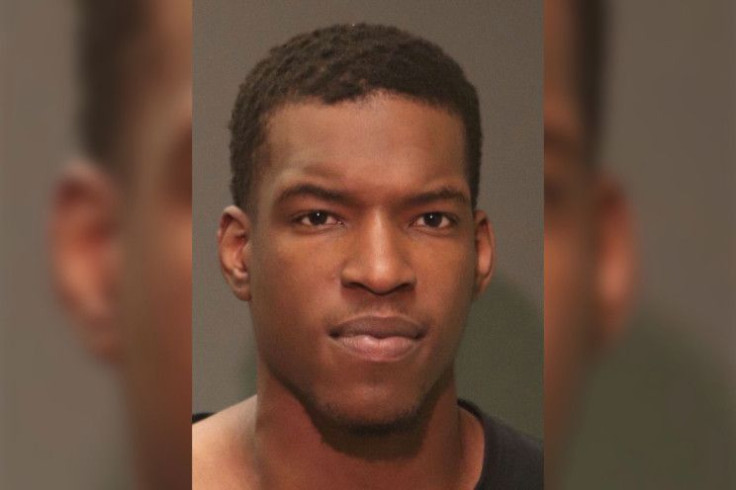 © 2023 Latin Times. All rights reserved. Do not reproduce without permission.