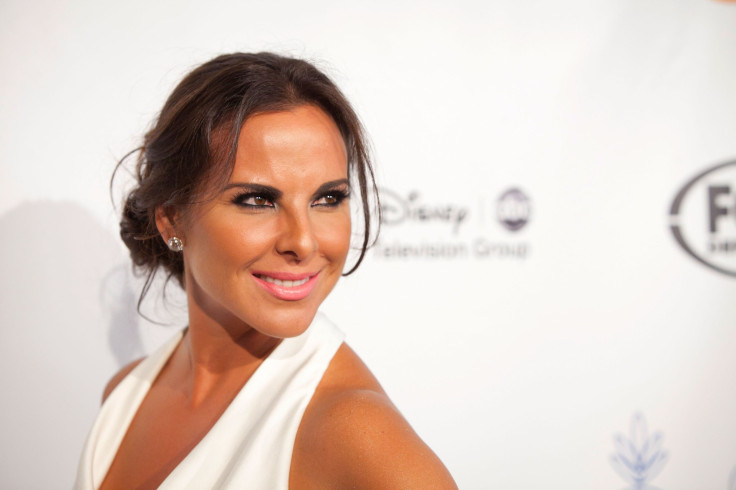 How will Kate del Castillo react when she finds out "El Chapo" Guzmán has been arrested? Back in January of 2012, the Mexican actress became the center of attention when she published, out of the blue, a letter on her Twitter account in which she praised the World's most powerful drug lord and condemned most of the Government systems.
After ranting about how she doesn't believe in, well, basically anything from religion to men, she suddenly addressed "El Chapo" in her writing: "Today I believe more in 'El Chapo' Guzmán than in the Governments that hide painful truths: Those who hide the cure for AIDS and cancer for their own benefit and to become richer." Just that statement was enough to cause backlash and endless weeks of controversy, but the actress didn't stop there.
"Mr. 'Chapo,' wouldn't it be cool that you started trafficking with love? With cures for diseases, with food for the homeless children, with ALCOHOL for the retirement homes that don't let the elderly spend the rest of the days doing whatever the f..k they want. Imagine trafficking with corrupt politicians instead of women and children who end up as slaves. Why don't you burn all those whore houses where women are worth less than a pack of cigaretttes?."
"Without offer there's no demand. COME ON Don! You would be the HEROES of HEROES! Let's traffic with love. YOU KNOW HOW TO. Life is a business, and the only thing hat changes is the merchandise. Don't you agree?" Del Castillo ended her writing. By that time she had just finished portraying the drug lord "Queen Of The South" for a Telemuno series, so she might have blurred the lines between fiction and reality.
Kate del Castillo caused negative reactions for months, and people questioned her integrity, even her sexuality, and sanity. To put out the fire, journalist Adela Micha from Televisa was asked to interview her and Del Castillo, and in a calm manner she tried to explain her feelings while she was writing her letter, although she never mentioned if she was in her right mind while she was writing it. See the interview about her scandalous letter below. See minute 14:00 for the part about 'El Chapo' Guzmán.
© 2023 Latin Times. All rights reserved. Do not reproduce without permission.