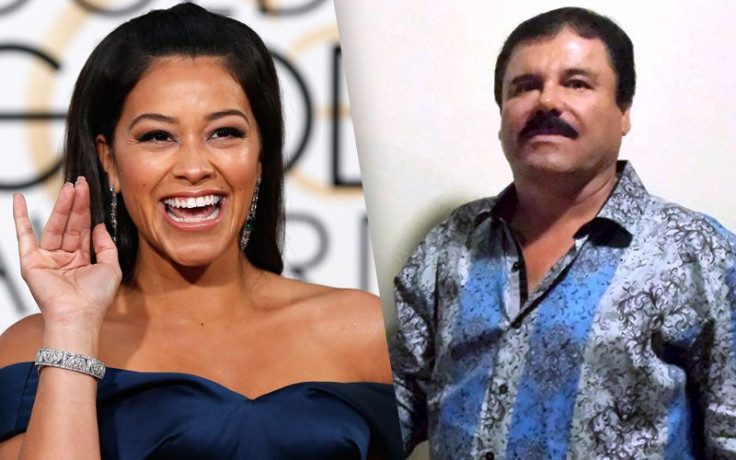 The recapture of "El Chapo" has inspired "Jane The Virgin" showrunner Jennie Snyder Urman to incorporate it into a future story line. The whole saga of the Mexican kingpin already reads like a telenovela with his capture, first break from prison, second recapture, second break and recent arrest. This is how "El Señor De Los Cielos" and many other narco-novelas have been running for years. With The CW dramedy heavily inspired by the Latin soap opera world, Snyder revealed that somehow "El Chapo" will have repercussions on the show.
"I feel like because it just happened yesterday, I'm still processing what it is and what [it] would mean in the Jane world and what that event was," Urman told THR at the Television Critics Association event. "I feel like we're going to have some specific reaction to that, certainly. Maybe some documentary, somebody interested in the villain of it all. That's pretty funny." However, this is not the first time "El Chapo" has inspired plots for the show. We all remember the big villain Sin Rostro, right? "Before [El Chapo] escaped the second time, that was the inspiration," Urman said. "I had seen that article about the escape and about the tunnel system when they got him — that's why we put the tunnels in the hotel for Sin Rostro, so he looms in our minds, certainly."
The Sean Penn interview that Rolling Stone published after the druglord's arrest this weekend has caused shocked around the world. Mexican actress Kate del Castillo was linked as the source who helped faciliate Penn with contact to "El Chapo." Del Castillo was a guest star earlier this season on "Jane The Virgin" as a telenovela star that used to have a thing with Rogelio De La Vega, played by Jaime Camil. What if they invite Kate back to the show and increase her presence as a new villain inside Rogelio's telenovela? That would be amazing!
© 2023 Latin Times. All rights reserved. Do not reproduce without permission.