In a continuation of a nine-month crackdown on gang activity in El Salvador, President Nayib Bukele announced on Wednesday that the police will be sectioning off parts of cities in the country to hunt down street gang members in an attempt to lower crime.
Bukele announced the "Phase Five" of the monthslong crackdown on crime to 14,000 troops in the country, saying that they will be adopting a method that found success in the town of Comasagua in October, by sectioning off parts of whatever city is being targeted in order to hunt down gang members and other criminals in the city, according to the Associated Press.
Comasagua was closed off in October due to a major killing that has been attributed to street gangs in the area. Drones were used as police and soldiers surrounded the city and questioned everyone entering or leaving the area. Fifty people ended up being arrested as suspects of the crime, the Washington Post reported.
El Salvador has been under some form of a state of emergency since March of this year, when an alleged gang incident that killed 62 people prompted Bukele to ask for emergency powers, which has been renewed monthly since then. The emergency powers allowed him to suspend some Constitutional rights and gave the police more power in arresting and interrogating suspects.
There are over 70,000 members believed to be part of the many gangs in El Salvador, many of whom have used their power to inflict violence in the community and extort the people living under their territories.
Some of its actions, like gang members being forced to destroy tombs of deceased fellow members, has been met with criticism; despite this, the government has claimed success in its anti-crime crusade, claiming that homicides have gone down 38% since March.
Human rights activists and organizations in and out of the country, however, have accused the government of severe human rights violations during this time, including discrimination of young men based on age, appearance, or residency, as well as over 80 in-custody deaths of suspects since March.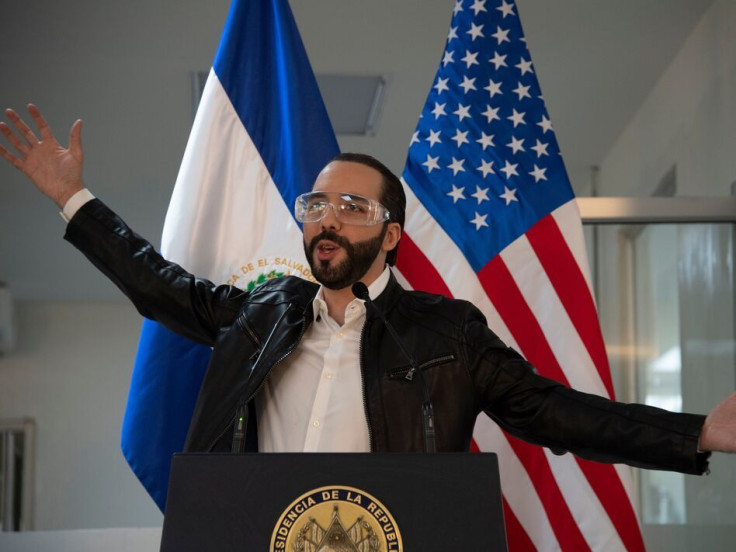 © 2023 Latin Times. All rights reserved. Do not reproduce without permission.