When it comes to handling the coronavirus pandemic, El Salvador's millennial president Nayib Bukele has garnered both praise and criticism. Currently, he is locked in a power tussle with El Salvador's Supreme Court and National Assembly as members of both are stressing on reopening the nation by immediately lifting the quarantine.
But despite the oppositions' claims, Bukele currently holds a 90% approval rating amongst the masses. In March 2020, even before there had been a single case of coronavirus reported in El Salvador, Bukele closed down the country's border in an attempt to get ahead of the outbreak. He even earmarked food and money for Salvadorans who were the worst impacted by the economy coming to a standstill.
On one hand, he is being praised for his quick and strong decisions. On the other hand, Bukele faces severe criticism for his methods, and that doesn't just include his ongoing arguments with the Supreme Court and National Assembly over how soon El Salvador should reopen.
He has been ensuring that the social distancing measures are employed strictly and has thus put rather stringent quarantine measures wherein he has the arrest of people violating the guideline and being deported to government "quarantine centers" by the military. Even when the Supreme Courts deemed the arrests as unconstitutional, Bukele refused to accept and didn't remove the soldiers from surveying the streets if El Salvador.
"Five people won't decide the deaths of hundreds of thousands of Salvadorans," Bukele wrote on Twitter after the SC ordered him to remove the military. "One thing is to interpret the constitution, it's something very different to order the death of the people."
Bukele has maintained a similar attitude in curbing gang violence in El Salvador, despite the pandemic
In fact, his government had released photos of gang members being forced to sit shirtless on top of one another in prison, despite the fears of coronavirus-related social distancing rules in the rest of the nation.
Such cruel methods thwart any attempts by organizations trying to convince gang members to opt for a life free of violence.
"The government doesn't know how to identify the root of the problem and keeps firing at everything that moves so we are very affected by it," shared a former gang member with CNN. "I can't even go out without worrying what kind of police officer is going to pull me over knowing they have license to kill now if they feel threatened."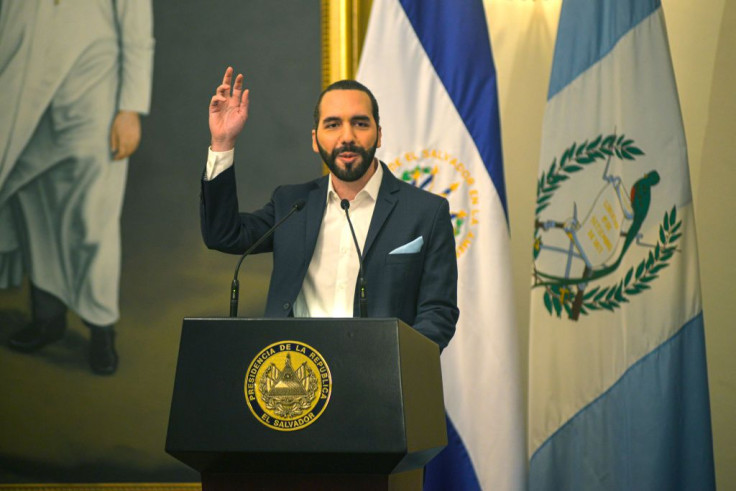 © 2023 Latin Times. All rights reserved. Do not reproduce without permission.