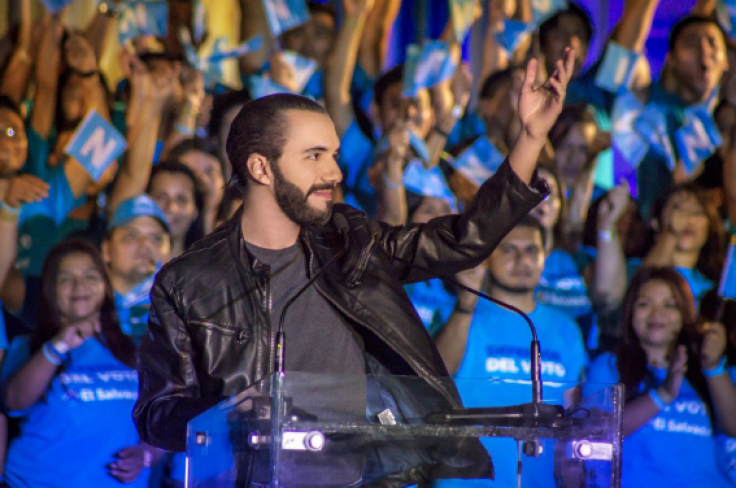 El Salvador President Nayib Bukele has slammed his Chilean counterpart, Gabriel Boric, who criticized the security policy of the Central American country.
During a recent interview with the BBC, Boric, talking about Bukele's strategy against crime, said that if the solution only focuses on "the most extreme measures" and not on the "fundamental issues," it is "bread for today and hunger for tomorrow."
Following his comment, Bukele hit out at Boric on Twitter. The Salvadoran president said that his government can do two things at the same time, and that a "good security strategy includes the prevention and direct suppression of crime. How difficult it must be to lead a country with so little common sense. Thank God, the Chileans are more than their president."
Bukele has achieved popularity in his country for his policy against crime. The strategy to tackle gangs and criminal groups that spread terror in Salvadoran cities has led to the arrest of at least 68,000 people.
As for Chile, it faces a serious public security crisis, with the number of homicides shooting up from 4.5 to 6.7 per 100,000 inhabitants in five years. During the BBC interview, Boric was asked about the issue. He was also asked about his thoughts about Bukele's strategy to deal with gangs in El Salvador.
Boris said, "I think that if in order to achieve a laudable objective, which is the desire for security that the vast majority of the population have in any country in the world, shortcuts are taken in terms of democratic convictions and respect for human rights, eventually that sooner or later ends up paying the bill."
He further said that beyond the case of Bukele, he has the conviction that to confront crime, they have to be tough in "prosecuting crime, and say that there are things that in our country are not tolerable." At the same time, they have to understand the "deep reasons that give drug trafficking space to advance."
It is not the first time that Boric has shared his opinion about Bukele and his policies. During an interview with Time magazine last year, the Chilean leader was asked about the comparison with Bukele. Even though both of them are Latin American presidents and age under 40, Boric pointed out the differences.
Boric, at the time, said that he didn't know Bukele personally, and that the El Salvador President hadn't participated in multilateral summits. He added that if someone chooses freely not to participate in such summits, "that is suspicious. Why not face the scrutiny of your peers?" From what the Chilean President has studied and his conversations with people of El Salvador, there is "an authoritarian drift to confront a really serious problem -- the gangs."
The Chilean president had said that he doesn't identify with the way "Bukele is leading his government."
Reacting to it, Bukele said that the important thing is not that "he does not feel identified with me, but that my Chilean brothers feel identified with him."
© 2023 Latin Times. All rights reserved. Do not reproduce without permission.