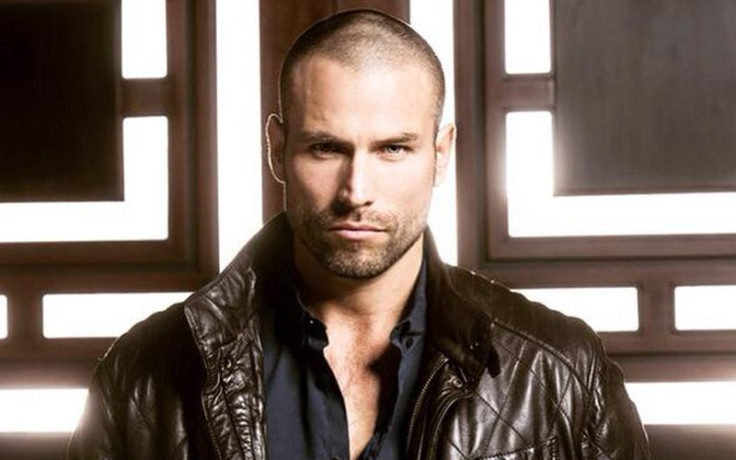 Aurelio Casillas is back with a vengeance on the Season 3 premiere of "El Señor De Los Cielos." The hit narco-novela starring Rafael Amaya on Telemundo is returning for a third season and things are very different. Last time we saw Casillas he was being taken into custody by Mexican authorities after he killed the state governor. How long has Aurelio been in jail? How is he being treated? Most importantly, how is he going to break free? Did Rutila Casillas take over the family business outside? Who runs the cartels while Casillas is locked up? Will "Chacorta" return after star Raúl Méndez said he wasn't? So many answers will be answer during the Episode 1 launch of the telenovela. Luckily, Telemundo has a sneak peek of what is to come and it looks like we're in for another action-packed season. You can live stream the video here and catch it on tv starting tonight at 10pm ET/PT.
Season 2 closed after the crossfire between Aurelio Casillas (Rafael Amaya) and Chema Venegas (Mauricio Ochmann), both men were able to come out of it alive. Aurelio sets up a meeting with La Gober (Marlene Favela) to talk about how they will work together. She has the phone line bugged so they can trace the call, but Casillas has his satellite phone which makes him untraceable. La Gober and police plan on tricking Aurelio into believing she really loves him and they set a plan in motion. They meet up in a hotel room and they have sex, making Casillas believe that he's still got her. Meanwhile Ballesteros (Carmen Villalobos) and El General (Manuel Balbi) are at the airport where Casillas ordered a jet to be ready for him to leave with La Gober. The jet has a leak, which is part of the plan to stop Aurelio from running away. Meanwhile Chacorta (Raúl Méndez) is scoping out the scene to make sure there are no federal agents trying to arrest his brother. Aurelio now thinks he's sure La Gober didn't play any tricks on him and trusts her. At the airport Aurelio notices there's a problem with his jet. When he's unable to liftoff the agents ambush him and another crossfire starts for the capture of Aurelio Casillas.
As the crossfire takes place outside, inside thet jet la Gober tries to leave, but she can't. Aurelio strangles and apparently kills her for tricking him. Chacorta and his mean are able to escape and Ballesteros finally has "El Señor de los Cielos" face to face. They arrest Aurelio and take him to prison. Mónica (Fernanda Castillo) gives birth to her baby with Aurelio. Chema Venegas celebrates that he is the only reigning kingpin as Aurelio is in jail. Rutila (Carmen Aub) goes to visit her father, which he doesn't want to see. She informs him that she is pregnant and it's from the man he most hates. As Rutila leaves the prison, Chema intercepts her vehicle and is ready to kill her for betraying him. "I don't think you want to kill the mother of the child you're waiting for," Rutila tells Chema and lowers his gun that was pointed to her face. To be continued...
© 2023 Latin Times. All rights reserved. Do not reproduce without permission.