Rather than get a bashing, embattled Philadelphia 76ers star Ben Simmons could use some advice. Although it was not done in the sanest of things, the 25-year-old may want to take note of the tough love that Shaquille O'Neal and Charles Barkley had to say.
O'Neal and Barkley went nuclear on Simmons during Shaq's "Big Podcast" recently, reacting to Simmons' latest social media activity.
The two retired NBA cagers were not too thrilled with Simmons' latest posts, especially considering the former top pick has yet to resolve his issue with the 76ers.
Barkley, a former 76ers icon, said he was not too pleased with Simmons taking a $200 million deal and then ending up requesting for a trade.
"They're not saying, 'Come over and cut my grass,' they're saying 'Ben, we need you to learn how to shoot the basketball," Barkley said.
Shaq was not that easy on Simmons as well. He pointed out how the 6-foot-11 cager should focus on improving his game to take it to the next level.
"Don't be putting pictures up on your Instagram of your Ferrari or what actress you're hanging around with. When you play for a down like Philadelphia, Boston, L.A., Miami, hard-working town, they don't give a s–t about none of that. They want you to come work hard and play hard," "The Diesel" stated.
Some may argue that Simmons can do whatever he wants on social media, especially since it is his personal account. But the Sixers star is no ordinary being. Timing is essential when making posts and it just so happened he is in the spotlight right now – particularly the growing rift with his current team.
Simmons has garnered criticism for his choice of passing up big shots and not working on his outside shooting. O'Neal was not exactly known for his free throw shooting but surprisingly has a better shooting percentage compared to Simmons.
The Sixers have yet to find a trade partner for Simmons, largely because of his huge contract. And while he is free to spend the money he has earned, the former NBA Rookie of the Year may want to prioritize that first and then spend lavishly.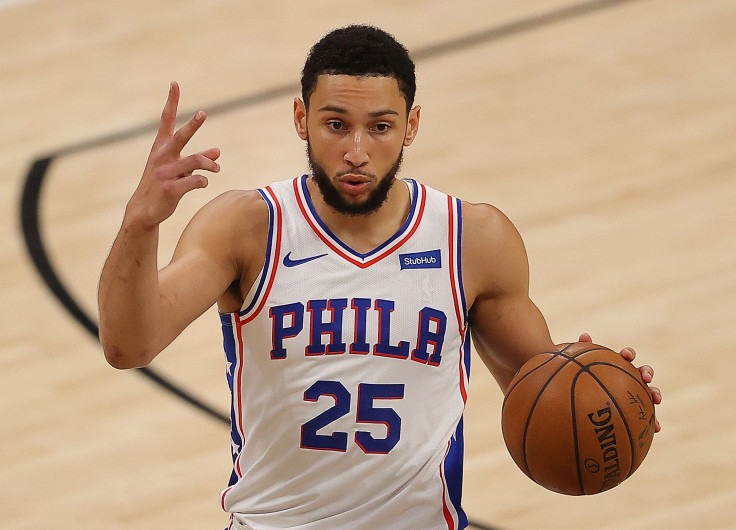 © 2023 Latin Times. All rights reserved. Do not reproduce without permission.