The Brooklyn Nets have added another all-star player to the mix with reports that Paull Millsap has agreed to a deal with the franchise.
The report comes from Shams Charania of The Athletic. Millsap's agent, DeAngelo Simmons revealed that the 36-year-old player has agreed to a deal to join the stacked Eastern Conference squad.
Millsap spent the past four seasons with the Denver Nuggets and was one of the few remaining All-Stars in the NBA free-agent market.
With the Nuggets in four seasons, the four-time All-Star had averages of 11.8 points, 6.1 rebounds and 2 assists in 25.3 minutes of action. He earned $10 million last season before becoming a free agent this NBA offseason.
Details on the deal of Millsap have yet to come out. But considering that Brooklyn is pressed for cash, it is likely to be a veteran's minimum.
Millsap becomes the latest all-star to be added by the Nets. Last season, they assembled a squad of All-Star players. This included Blake Griffin and LaMarcus Aldridge.
DeAndre Jordan has been around since 2019 but the word going around is that he may be dealt away soon. Jordan and the Nets are believed to be working on a buyout. However, the latest buzz on that is the Nets are trying to trade the All-Star center first before resorting to a buyout.
In a previous tweet by The Athletic, it was reported that Millsap had also considered the Golden State Warriors, Chicago Bulls and Los Angeles Clippers. A reason seen behind the decision is that Brooklyn holds a better chance of winning an NBA title – a missing piece in the basketball resume of Millsap.
His fit into the system of Nets coach Steve Nash will be interesting. However, his age is likely to be scrutinized as well.
Millsap is likely to spell top stars upfront, particularly Kevin Durant.
If Durant, Kyrie Irving and James Harden find a way to stay healthy and play longer together, the Nets could be the team to beat in the 2021-22 NBA season over in the Eastern Conference.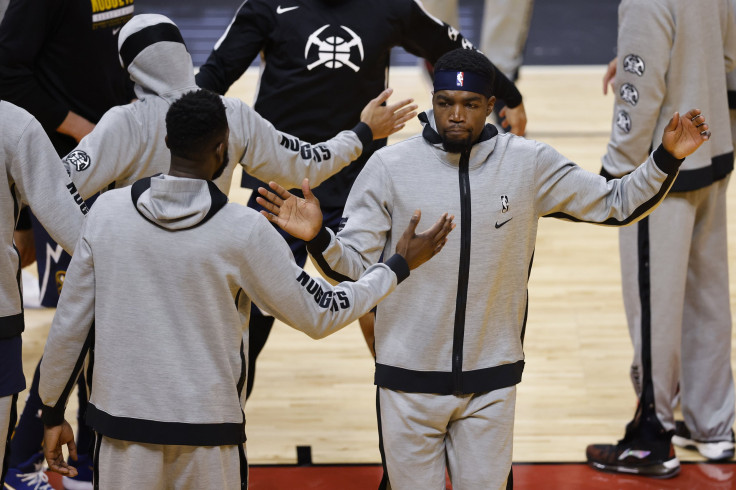 © 2023 Latin Times. All rights reserved. Do not reproduce without permission.