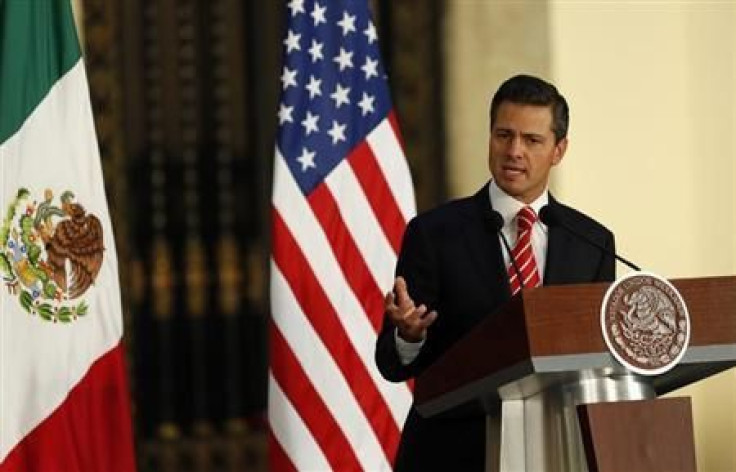 Enrique Peña Nieto couldn't be happier. And somewhere, somebody at Time Inc. must be breathing a huge sigh of relief. Coinciding with the controversial Time Magazine cover that portrays the Mexican president as the country's savior against narcs, Joaquín Guzmán Loera was captured this Saturday in Mazatlán, Mexico. "El Chapo" -- as he is known -- is considered the world's most powerful drug lord, and his aprehesion after 13 years of being at-large could crown Peña Nieto as an actual effective leader.
"I recognize the labor of the institutions that look out for the safety of our country in capturing Joaquín Gumzán Loera in Mazatlán," Peña Nieto wrote. "The Government of the Mexican Republic works to guarantee the safety and the execution of laws in our territory so we can achive a Mexico at peace."
Peña Nieto went on to thank specific organizations involved in the "El Chapo" Guzmán capture. "The coordination of the SEGOB (Secretaría de Gobierno), SEDENA (Secretaría de Defensa Nacional), SEMAR (Secretaría de Marina), PGR (Procuraduría General de la República), Federal Mexican Police and CISEN (Centro de Investigación y Seguridad Nacional) was decisive. Congratulations to all."
© 2023 Latin Times. All rights reserved. Do not reproduce without permission.