The prime minister of Lebanon was set to announce the resignation of the entire cabinet of his government on Monday as protests go untamed following a tragic explosion in Beirut.
According to a report, the health minister confirmed reports which said that Prime Minister Hassan Diab would soon announce the said move as angry protesters caused a string of ministers to resign.
Last week's explosion resulted from an unexpected detonation of more than 2,000 tonnes of ammonium nitrate left more than 163 people dead and 6,000 more injured and homeless. The once busy Mediterranean capital is now facing a huge crisis as some forecast months of political and economic meltdown.
Reportedly, the cabinet had been organized in early January with the help of the powerful Hezbollah group and its allies but with mounting anger from the citizens, its members were forced to meet on Monday seeing ministers more declined to step down.
The explosion that happened has resulted to anger in anti-government citizens who have long been aware of the economy's collapse, autochthonic corruption and ineffective governance. As such, they demanded for the current leaders to step down and for new more credible ones to take their places.
In effect, several officials have expressed plans to do so. Notably, Information Minister Manal Abdel Samad and Environment Minister Damianos Kattar stepped down on Sunday. Six lawmakers and Justice Minister Marie Claude followed them out the door a day after.
An unnamed source said that Finance Minister Ghazi Wazni and a few other participants of the cabinet meeting had already prepared and brought their resignation letters but were still weighing in on their decision.
Michel Aoun, Lebanon's current president, confirmed that ammonium nitrate had indeed been store unsafely at Beirut port for years without monitoring, and that it had been the culprit for the devastating explosion. He also said that currently ongoing investigations will take into account possible causes such as external interference and neglect.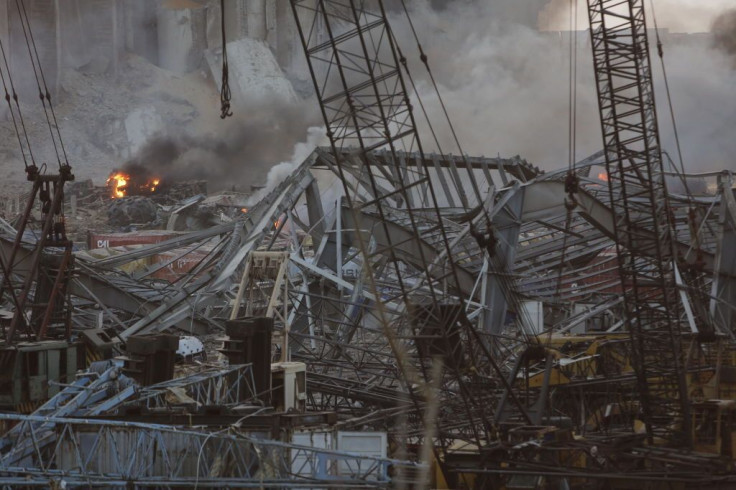 © 2023 Latin Times. All rights reserved. Do not reproduce without permission.