Donald Trump's second son, Eric Trump, faced criticism and rejection after cheekily trying to prove himself to be a part of the LGBTQ community.
Eric Trump appeared on Fox News show "Fox and Friends" on Tuesday morning and he claimed that his father and U.S. President Donald Trump enjoys the support of "a large, but silent segment of the LGBTQ community."
"The LGBT community, they are incredible," Eric Trump said. "You should see how they come out for my father, every single day."
He then tried to clumsily claim a kinship within the community, which does not seem to be much approved by his father.
"I'm part of that community and we love the man," Eric said, a comment which set the social media on fire shortly afterward.
"Well at least now Eric Trump can claim his father doesn't hate him because he's dumb, he hates him because he's part of the LGBT community," said actor and activist George Takei.
Most of the people who commented did not seriously take Eric's comments to be a sought of "coming out" claim or some declaration about his sexual orientation. Most of them believed that he was quoting what he may have heard from people of the LGBTQ community.
However, that did not stop the comments from pouring in.
"He probably should have told his wife before announcing it on Fox," someone wrote on Twitter, pointing to Lara Trump, who is also the senior advisor for Trump's 2020 reelection campaign.
"Proud of Eric Trump for admitting that LGBTQ community has come amid increasing claims made by Trump's campaign about the support that they have from transgender and queer community.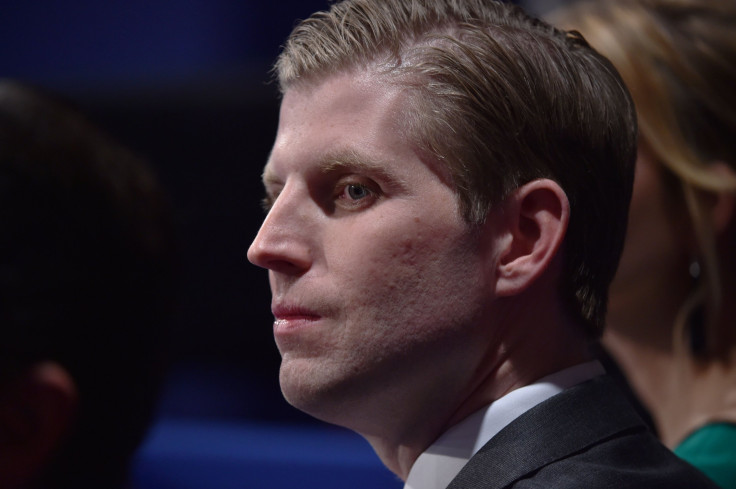 © 2023 Latin Times. All rights reserved. Do not reproduce without permission.