Manchester United's manager Erik Ten Hag said that he will be Cristiano Ronaldo's friend or teacher depending on what is needed to manage the 37-year-old productively for the team.
Talking about the striker who failed to secure his exit from the club in the summer transfer window, Ten Hag said that he will be Ronaldo's "friend and sometimes I will be his teacher. It depends on the situation." The manager is troubled by the footballer missing most of pre-season because of a family matter, reported The Guardian.
Ten Hag pointed out that everyone knows that Ronaldo "didn't have the pre-season and you cannot miss the pre-season." He said that it is a "base and especially in the game we play, the way of play. We play another type compared to last year." Ten Hag shared that it "depends on the demands, cooperation and certain positioning (of players), in and out of position, and the other thing is fitness."
Asianet Newsable reported that while Ronaldo had been introduced as a substitute in the last three games, he had not made a significant impact. Also, his manager reasoned that the Portuguese footballer's fitness level is an issue, resulting in him being benched.
Meanwhile, Ten Hag is pleased with Lisandro Martínez, who is one of his summer signings, but wants the player to improve. The footballer was bought from Ajax along with Antony. Tyrell Malacia also joined Man Utd from a Dutch club, Feyenoord. Ten Hag said that the players who they signed "are internationals for their countries." According to him, they performed really well in the Champions League and also, looking at their "individual skills they are capable of playing high-intensity football."
Ten Hag also shared that he felt that Ronaldo's introduction gave the team more flexibility in attack as they inflicted a first defeat of the season on Premier League leaders Arsenal, reported Manchester Evening News. The player replaced Jadon Sancho in the 58th minute with Man Utd 1-0 up. Two minutes later Bukayo Saka drew level, but Arsenal were only level for six minutes as Marcus Rashford was played in by Bruno Fernandes to regain the team's lead and he struck again in the 75th minute. Then Rashford was relocated to the left wing to accommodate Ronaldo. He had his most productive outing of the season as the centre forward.
Commenting on what the thinking was behind moving Rashford, Ten Hag said that it "can also do it from the right, you bring in Cristiano Ronaldo as a frontman." He shared that Rashford did as a nine and from the wing, "he played like Christian Eriksen, a pressing game, he transferred really good, but we expect from him a way of playing as a striker to be the target, drop in, play over, linking, arriving in the box and scoring goals."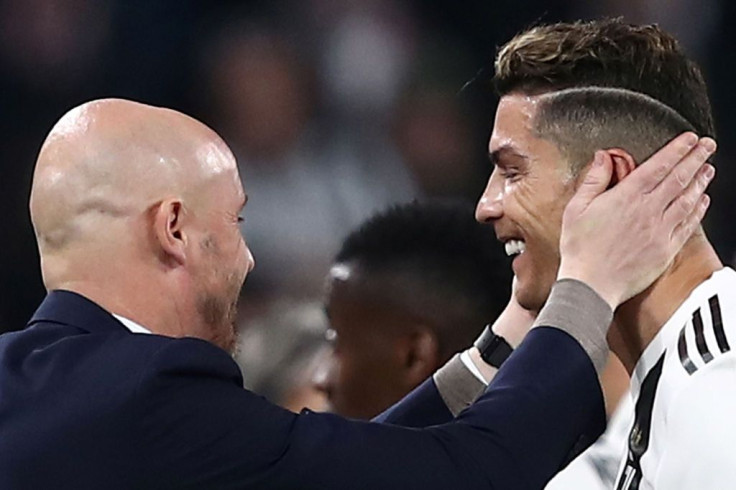 © 2023 Latin Times. All rights reserved. Do not reproduce without permission.