Johnson & Johnson is discussing the prospects related to COVID-19 vaccine development with several global organizations and governments, the company said on Thursday, June 19.
The U.S. company is potentially in the middle of discussions with the EU over the supply of coronavirus vaccine.
"We are committed to making our COVID-19 vaccine accessible globally to populations at greatest risk and where it could provide the greatest good according to our vaccine's profile," a Johnson & Johnson said in a statement to the media house.
"As part of that, we are in ongoing discussions with many stakeholders, including national governments and global organizations."
So far, many countries have put their stakes on AstraZeneca's COVID-19 vaccine. However, it is being highly anticipated now that the European Commission may end up betting on a different company altogether, that is, on Johnson & Johnson.
According to reports, the Commission called Johnson & Johnson concerning the possibility to purchase or reserve the available doses of coronavirus vaccine, which is still under development and has not been tested.
The discussions between the EU and the pharmaceutical giant are believed to be at an advanced level, with the deal being finalized at any time now but is expected to be announced by next week.
If the deal is finalized, it will be the first one for the EU with a pharma company engaged in coronavirus vaccine development. Last week, 27 EU national governments mandated the use of emergency worth more than 2 billion euros to achieve an advance agreement concerning coronavirus vaccine with up to 6 pharmaceutical companies.
A health official from one of the EU member states anonymously confirmed that the Commission's deal with the U.S. firm Johnson & Johnson is "in the pipeline." Another official confirmed that the EU Commission has called Johnson & Johnson on Tuesday, June 16, for discussions concerning the possible deal on its potential vaccine in development.
It is not yet clear, however, whether the deal would cover the purchase of existing doses of COVID-19 vaccines in testing or a provision to buy it later.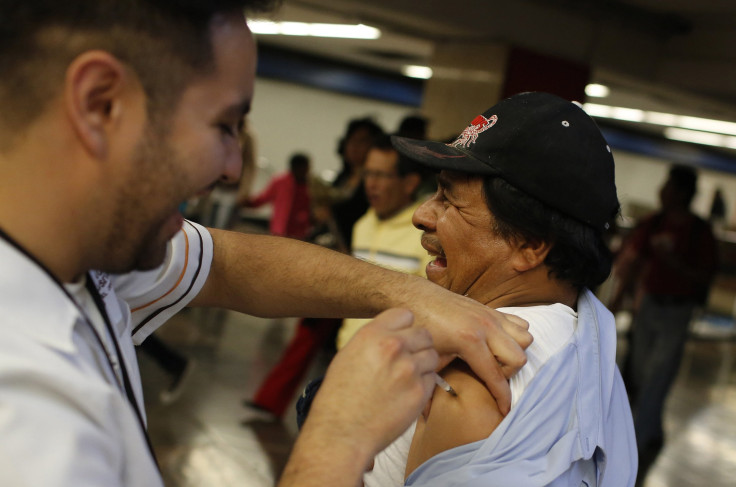 © 2023 Latin Times. All rights reserved. Do not reproduce without permission.