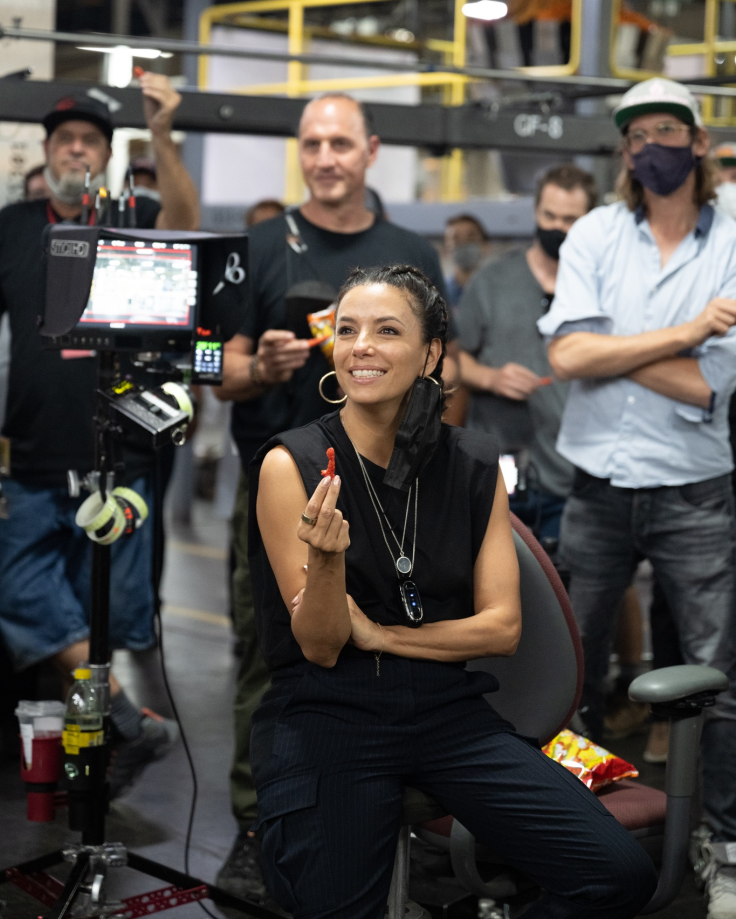 Flamin' Hot is a movie directed by Eva Longoria that tells the inspiring story of Richard Montañez, a Mexican-American janitor who came up with the idea for Flamin' Hot Cheetos and rose to become a top executive at Frito-Lay.
The film takes us through Montañez's journey from humble beginnings as a migrant farm worker to his job as a janitor at Frito-Lay.
One day, while on a break, he sees an opportunity to create a new flavor for the company's Cheetos snacks. Drawing on his Mexican heritage and love of spicy food, he creates the now-iconic Flamin' Hot flavor.
Montañez's story is one of perseverance and determination. Despite facing skepticism and resistance from his colleagues, he refuses to give up on his idea. He even teaches himself how to read and write in order to create a pitch for the company's CEO.
The film includes themes of representation and diversity in the workplace. Montañez was one of the few people of color working at Frito-Lay at the time, and his success paved the way for others like him.
Overall, Flamin' Hot is an uplifting and inspiring film that celebrates the American Dream. It shows that with hard work and determination, anyone can achieve their goals, no matter where they come from or what obstacles they face.
In addition to its inspiring story, Flamin' Hot is also notable for its talented cast. Jesse Garcia gives a standout performance as Montañez, bringing both humor and heart to the role.
The film also features strong supporting performances from Annie Gonzalez, Tony Revolori, and others.
Flamin' Hot is a must-see movie that will leave you feeling inspired and uplifted. It tells an important story about the power of perseverance and diversity in the workplace.
Eva Longoria has done an excellent job directing this film, and the talented cast brings the story to life in a way that is both entertaining and thought-provoking.
© 2023 Latin Times. All rights reserved. Do not reproduce without permission.