Girl Named Tom made history during the latest season of "The Voice." The reality music show premiered in 2011 and became popular for its celebrity musician coaches.
The show got a two-part finale that came to an end Tuesday night when the group from Ohio were named as the winner. It is the first group to ever win the singing-based reality show.
Girl Named Tom of Team Kelly Clarkson was followed by Wendy Moten of Team Blake Shelton. The third place went to her teammate Paris Winningham. Teeanger Hailey Mia from Team Kelly Clarkson bagged the fourth spot followed by Jershika Maple from Team John Legend.
"The Voice" winner bagged a record deal with Universal Music Group as well as $100,000. Clarkson tweeted a happy photo with the group and said that the three siblings were incredible and it was amazing getting to share the stage with them.
The finale also saw performances by famous faces. Clarkson, Ariana Grande, Alicia Keys, Coldplay, Kid Cudi, Ed Sheeran, Carrie Underwood and Walker Hayes were among those who took the stage.
Girl Named Tom's victory didn't come as a surprise as they were one of the frontrunners of "The Voice" Season 21.
The group members, consisting of Caleb Liechty, 26, Joshua Liechty, 24, and Bekah Liechty, 20, were originally planning to study at a medical school, according to Parade. Bekah said that their grandfather was a family medical practitioner in Indiana, and they wanted to follow in his footsteps.
Joshua and Caleb had already graduated college with bio-chemistry degrees, and Bekah was about to do the same, so the idea of forming a musical group was no less than a risk for them. It was their mother who suggested they form a band, and with her encouragement, it didn't take them long to take her up on the idea.
The story behind the group's name is an interesting one. Joshua and Caleb called Bekah Thomas while they were kids as they wanted to have another brother,and that's how they named "Girl Named Tom."
The band was supposed to have been just a one-year project, but now it seems like it will not get disbanded any time soon. And, it doesn't look like there will be a doctor in the family. Caleb joked that they keep asking for loans. He also shared that they don't have cars themselves. But their family are proud of them, according to Joshua.
He said that their family members are very supportive of what they want to do, and they feel blessed to have their support in their lives. "They were, 'We were totally onboard with the idea for a year, but to keep going, I don't know about that.' I think at this point, they are probably totally onboard," he added.
They are now looking forward to sharing "dozens of new songs" with their fans.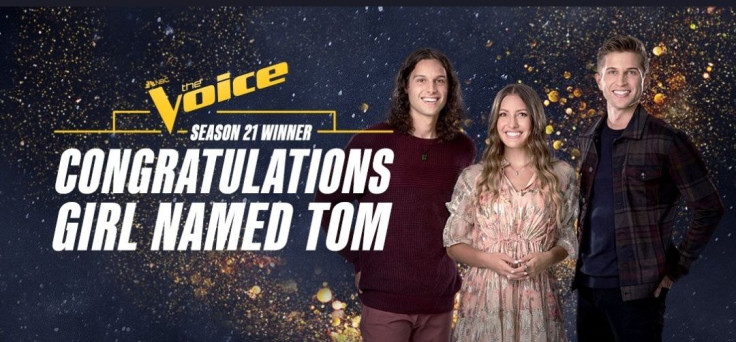 © 2023 Latin Times. All rights reserved. Do not reproduce without permission.