"The Voice" Season 21 will conclude Tuesday night, but before that let's take a look at winner predictions.
This season has been no less than a roller-coaster ride, with excellent singers like Team John Legend's Samuel Harness being eliminated and dubious ones like Team Ariana Grande's Jim and Sasha Allen haven't gotten further than they probably should've, according to TV Line.
During last Tuesday's semi-finals results, it was also surprising to see Team Legend's powerhouse singer Jershika Maple being forced to sing for the Wildcard Instant Save even though she won it. She deserves to be the winner, but it seems to be doubtful.
But if the gospel singer ends up winning "The Voice" Season 21 during the Tuesday finale, she will make history as the first artist to prevail who was earlier saved by netizens, according to Gold Derby. The instant save twist started in Season 6, and since its creation none of its recipients have ever gone on to be a winner. Most of the times the saved artist finished near the bottom of their respective finales though there were exceptions like Britton Buchanan of Season 14 and Toneisha Harris of Season 18 who were each placed second behind their winners.
After earning the last instant save of the year, Maple is predicted to come in fourth place, reported Gold Derby.
While the front-runner is Girl Named Tom from Team Kelly Clarkson, other finalists are Wendy Moten (Team Blake Shelton), Hailey Mia (Team Kelly) and Paris Winningham (Team Blake).
Moten has often seemed detached in her performances to be a real winner and her teammate Winningham is a beyond-fine vocalist, but hasn't succeeded in generating any real mania. Mia's young age might work against her, but the 14-year-old also has no wow factor. That leaves Girl Named Tom, and the Liechty siblings seem to be unbeatable.
According to TV Line, their vocals are exquisite and they are very comfortable on stage. They won their Battle, their Knockout and have never been up for elimination, so viewers are overall as excited about them as their coach.
"The Voice" is one of the longest running shows of NBC that will wrap up its latest season Tuesday night.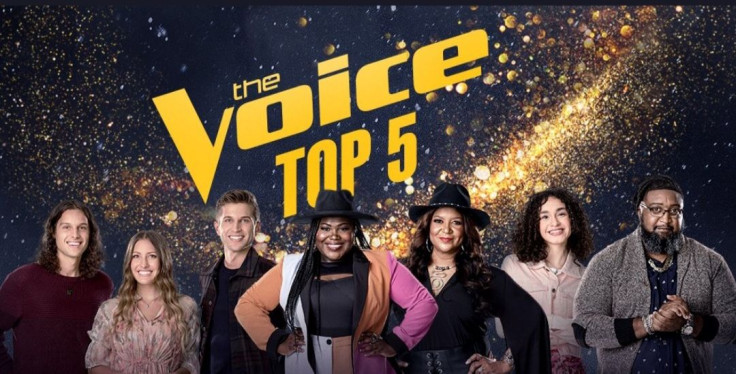 © 2023 Latin Times. All rights reserved. Do not reproduce without permission.