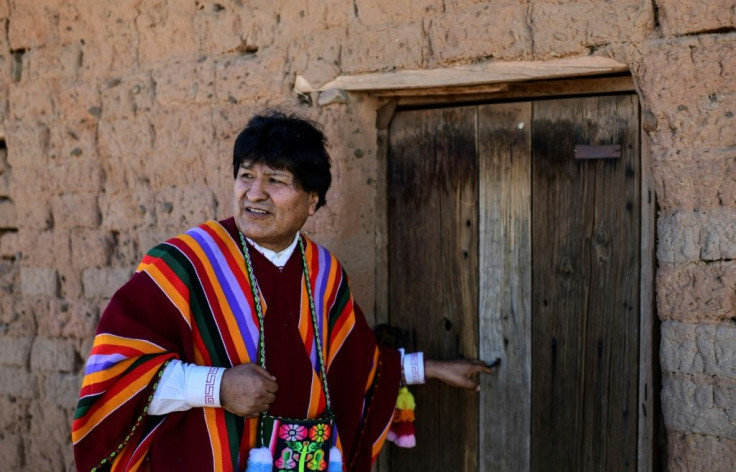 Former Bolivian President Juan Evo Morales Ayma has officially declared his candidacy for the presidential elections in 2025.
He made the announcement on social media platform X on Sunday, adding that he had been "obliged" by attacks against him.
In his statement, Morales, 63, cited the attacks against him as the driving force behind his decision. He alleged that sitting President Luis Arce's government was attempting to sideline him politically, including unjustly implicating him in corruption.
"Forced by the government's attacks ... I've decided to accept the requests of our members and of so many brothers and sisters who attend rallies throughout the country to be a candidate for the presidency of our beloved Bolivia," Morales said.
The announcement highlights a rift between Morales, one of Latin America's most prominent leftists, and Arce, who was once his economic minister but is now a rival within the ruling MAS party.
Morales served as the 65th president of Bolivia from 2006 to 2019 and is widely regarded as the country's first president among its indigenous population.
He led Bolivia for almost 14 years but left office under controversial circumstances in November 2019 after losing the support of the military. His departure was prompted by widespread strikes and protests stemming from his bid for an unprecedented fourth term in an election marred by allegations of fraud.
Following his exit, Morales fled the country, claiming he was the victim of a right-wing "coup" supported by the United States.
After an 11-month caretaker government, Arce secured a resounding electoral victory in October 2020, ultimately paving the way for Evo Morales' return to Bolivia.
The MAS party, to which both Morales and Arce belong, is set to hold a congress in the coming week to initiate the process of organizing a primary election to select the presidential and vice-presidential candidates.
Morales is the first to formally announce his candidacy for the South American country's 2025 elections. Meanwhile, Arce, who has been in office since November 2020, has yet to declare his intentions.
Bolivia's Constitution permits a president to serve two consecutive terms. However, Morales had already served three terms before his departure.
According to Ivan Lima, the Justice Minister of Bolivia, Morales' eligibility to run again for what would be a fourth term is expected to be decided by Bolivia's Constitutional Court.
© 2023 Latin Times. All rights reserved. Do not reproduce without permission.