Tom Brady is an unrestricted free agent and there is no telling what the future holds for the seven-time Super Bowl champion.
He is coming off a disappointing season with the Tampa Bay Buccaneers, the first losing season of his NFL career. Although they did win the AFC South title, they were eliminated from the playoffs following a wild-card loss to the Dallas Cowboys.
Looking ahead, the question is will the 45-year-old still play pro football? Critics have given their share on what the five-time Super Bowl MVP should do.
The latest to give his take is a former player of the Buccaneers, Shaun King.
King played for Tampa Bay from 1999 to 2003. Speaking to Compare.bet, he feels that Brady has done more than enough for the game.
"Why does everybody beat around the bush? Tom Brady is the most accomplished quarterback at the professional level we've ever seen, and nobody in modern football is getting to 10 Super Bowls, and they're definitely not winning seven. In spite of that, you still should be honest about what he is now. He's a shell of himself. Especially when he's encountered with pressure," King said.
Although Brady has shown that despite his age that he can still play at a certain level, the 43-year-old believes that age has caught up with the future NFL Hall of Famer, adding that he is no longer the same player of old.
"Yeah, in spurts he can still make some throws, and, yeah, every second or third game he can have a fourth quarter that makes you remember how great he was," King said. "But from start to finish, he's not the same player. Age is undefeated. If you watch Tom Brady play, when he is under pressure and duress, he is completely out of whack. That's just the reality of it."
Regardless, Brady has several options on the table should he decide to hang it up. That includes a 10-year $375 million contract to join Fox Sports in the broadcast booth.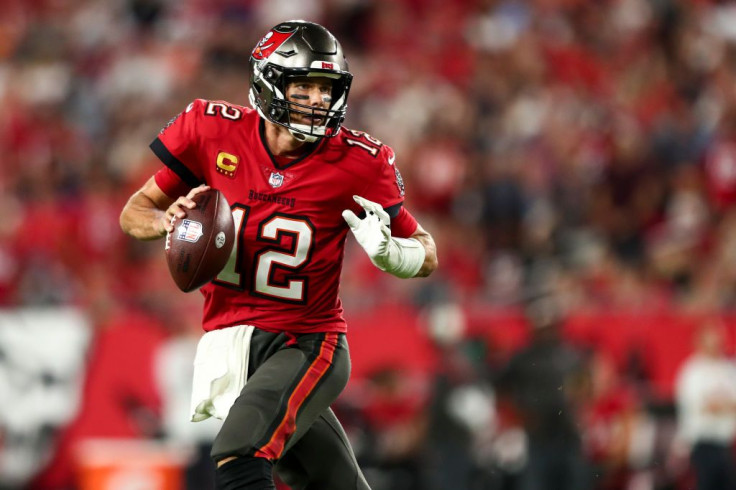 © 2023 Latin Times. All rights reserved. Do not reproduce without permission.